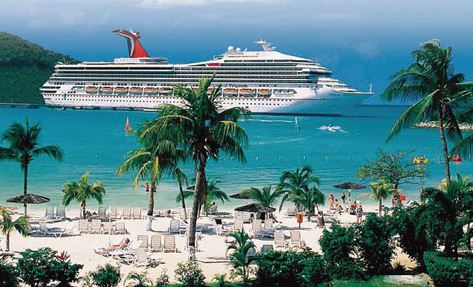 Everyone dreams of planning that ideal vacation, a trip where you can get the whole family out of town for some quality time together and a pause from the real world. However, trips like this can often be expensive, especially when you factor in travel costs, food and lodgings for every member of the group. Fortunately, there is a solution. A family cruise is an excellent way to experience that family trip you want, anywhere in the world, without breaking the bank.
Travel Costs
One of the most attractive things about a family cruise is that your travel costs are already included. If you were to, say, plan a European vacation with multiple stops, you would not have to buy a train or flight ticket for each family member for every leg of the vacation. On a cruise, your ship takes you from port to port with ease, an inexpensive way to see a number of spots for less.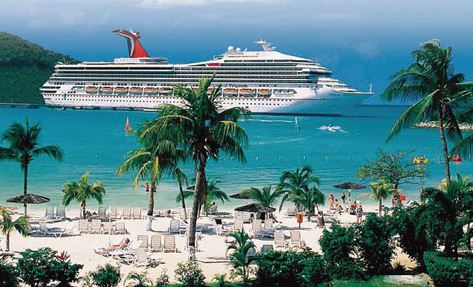 Dining
But what if dining is one of the main things you look forward to on a holiday? While cruising, all of your meals are provided for you, from morning till night, including as many snacks and desserts as you can eat. This isn't just any type of food–you will dine on scrumptious treats served up by world class chefs, without having to pay out for everybody's individual meal as you would if you were out on the mainland.
Lodgings
But what good is a family getaway if you don't have a comfortable spot to lay your head at the end of each day? Cabin lodgings on cruise ships are getting more and more glamorous, with luxe linens and fine furnishings that help you forget you are at sea. You will feel like you have a home away from home, with models that rival some of the best hotels you could find in the most popular global cities. Plus, your ship is more than just a hotel–you have nighttime entertainment, shopping options, bars and lounges, pools, spas all in one spot.
Locations
Cruises have become so mainstream that you will be able to find one for an excellent price at any destination that you choose and for any length of time. In one cruise you could see multiple countries in Europe that would take weeks to see and encompass everything. Alternatively there are Cape Horn cruises that you could take over a long weekend and still be able to see it's beauty. Whatever your agenda is, there will be a cruise that suits your fancy.
Taking a vacation can be an excellent idea for a family looking to get away and see the world in a different light and it doesn't have to break the bank. Looking at all the options available you will realize that taking a cruise for the vacation will prove fun and exciting for the whole family. It will provide everything you could possibly need and more. It all makes for a vacation you and your family are sure to remember for a lifetime.