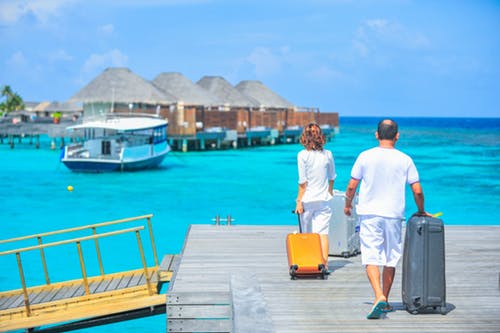 The Maldives is one of the world's most exotic tourist destinations mostly due to its stunning nature charms. The Maldives would be an excellent family vacation destination and could be the best place to escape for your next holiday. Unlike other exotic-tropical travel destinations in the world which has limited best time to visit, Maldives is simply a-year round travel destination. If you're planning to visit the Maldives in your next holidays, then this is the guide for you.
Payments
You can use credit cards for most payments during your stay in the Maldives. Credit cards are accepted in most lodges, hotels, shopping centers, eateries, and so forth. Cash is also accepted in these places especially Rufiyaa, Pounds, and Euro are preferred than other currencies. However, it's better to cashless for a safer stay in the Maldives.
Passports and Visa
It's very important that your passport is still valid at least for the next six months if you want to stay up to a month in the Maldives. Ensure the validity as you're planning your trip to the Maldives. A reputable travel agent would remind you with these crucial matters. There is no such specific requirement about the administration to get your visa granted.
Language
You wouldn't have to speak Dhivehi to have a great vacation in the Maldives. It's because that English language, even not officially recognized, is widely spoken by the local people especially those who are related to the tourism business. Despite English-spoken tourist, Japanese, German, French, and even Italian have a special guide in the Maldives. So, the language wouldn't be a problem in the Maldives, the local guides are very professional.
What to Concern
To some extent, you may have to adjust some customs and traditions of Maldives no matter where you're from or how much money you'd spend in this country. Eco-Friendly values are strictly promoted by the people. Stay away from harming any underwater life while diving or snorkeling, keep your hand away from those marine species.
Maldives is mostly alcohol-free country, you can't bring or purchase any alcoholic drinks. If you can get off from alcohols, you should reconsider visiting the Maldives in your holidays. However, most Maldives people welcome tourists and travelers. Don't hesitate to give a handshake when meeting or greeting people there. It's not as strict as common stereotypes, and the rest is about enjoying Maldives' beautiful beaches and cities.