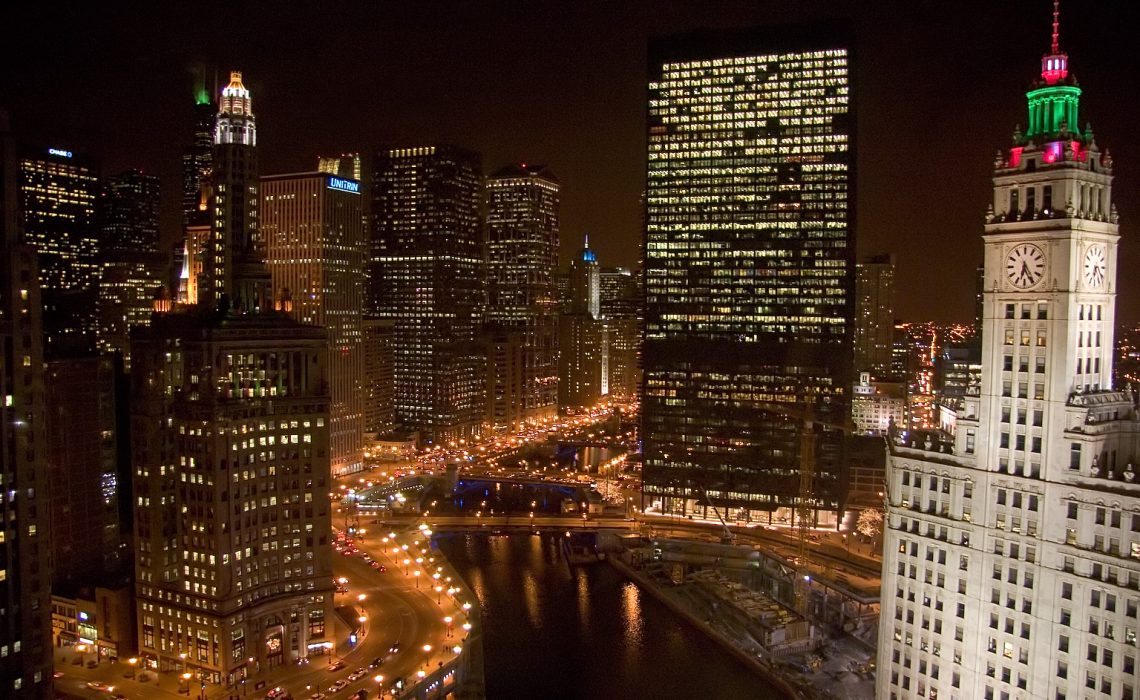 Whether you live in Chicago, you're traveling in to visit family or you're in town just for a while during the holiday season, celebrating Christmas in the Windy City provides no shortage of fun things to do and see. From traditional holiday staples to new and different Christmas celebrations, Chicago has a little holiday cheer to suit anyone's tastes and preferences. Check out these five fun, festive and exciting Chicago Christmas celebrations for 2013.
"A Christmas Carol" — Traditional or Klingon
Fans of Charles Dickens' classic holiday tale can't miss the Goodman Theater's rendition of "A Christmas Carol." A long-standing crowd favorite, the Goodman Theater has run the Christmas classic every season for the past three and a half decades. Click here to check show times and purchase tickets in advance. Looking to switch it up? Fans of Dickens and Star Trek will enjoy the Klingon version of "A Christmas Carol." Whether you're an earnest Trekkie who speaks fluent Klingon, or you're just dabbling in the world of Star Trek, the show offers a light-hearted, funny and fresh look at a Christmas classic that all Star Trek fans can enjoy. Click here to read more about the show and book tickets.
Christmas Around the World
Since 1950, the Museum of Science and Industry has celebrated the Christmas tradition by showcasing how other cultures celebrate holiday seasons. The exhibit teaches visitors about holiday traditions in different countries and cultures including (but not limited to) Hanukkah, Ramadan, Diwali and Kwanzaa. The exhibit runs from November 14 until January 5. Standard museum entry rates apply. Learn more and buy tickets here.
Christkindlmarket at Daley Plaza
For Christmas enthusiasts on a budget, the Christkindlmarket is a free event at Daley Plaza that allows visitors to get a taste of an authentic German holiday celebration. The event features numerous vendors, carolers, crafts, choirs and most importantly — food. Vendors offer tastes of German classics like Gluehwein, sauerkraut, sausage, German beer and much more. The market is open Sunday–Thursday from 11 a.m. to 8 p.m. and weekends from 11 a.m. to 9 p.m. Thanksgiving, Christmas Eve and Christmas hours are 11 a.m. to 4 p.m.
Winter WonderFest
Fun for parents and kids alike, the Navy Pier's Winter WonderFest is a massive holiday celebration that includes rides, attractions and entertainment. This year's new rides include the Ice Line Express Zip Line, Arctic Plunge, spinning Hot Cocoa Cups and many more. Visitors can also skate around the Chicago Blackhawk's Ice Rink or visit Santa under a lit 42-foot Christmas tree. The festival runs from December 6 until January 12. Admission to the event is free, but rides and attractions require an activity wristband.
SantaCon
Traveling without kids this holiday season? Good. SantaCon is an adult-only celebration for those who like to dress up in Santa Suits be extra merry during the holiday season. Suit up in your best Santa garb and come ready to drink. The SantaCon bar crawl starts at the Congress Plaza Hotel at high noon and stops off at six bars while passing by some of Chicago's most famous landmarks including The Bean and the Art Institute. SantaCon Chicago is on December 7th and tickets are $10 or $15 at the door.
When traveling to Chicago during the holiday season, remember to be mindful of the holiday rush. Plan for extra traffic throughout the whole city, especially near the airport and book your stay at all Chicago hotels well in advance. Purchase all tickets before you arrive and allow plenty of time to arrive to your reservations.