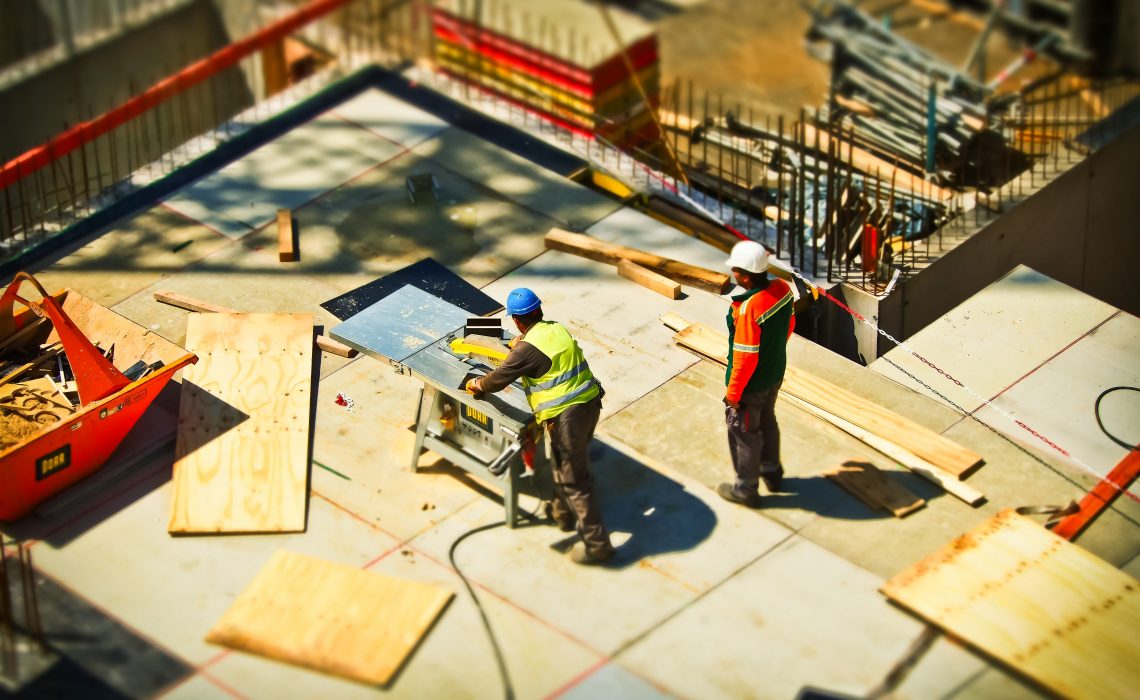 Successfully running a construction site represents a big challenge, no matter if the actual site is large, medium, or small. All sorts of dangers are lurking from around almost every corner – this is especially noticeable and striking if people aren't careful enough, or don't have proper tools. That's why it's pertinent to make a list of essential things that every construction site needs to have and rules to follow.
In this article, we're first going to talk about the things that are absolutely paramount for workers on a construction site. The second part will be reserved for the list of stuff everyone can benefit from and which make things a lot easier for the people who are working there every day.
Workers and Their Must-Haves
The first thing that every employee on a construction site should do is follow the OSHA safety regulations. Only after they're all familiar with the laws and requirements are they supposed to enter the construction site. That way the potentially risky behavior and dangers are minimized.
So, what are some of the essentials that make sure the employees are safe and can get the job done properly?
Safety Equipment
The things that every worker needs to have/wear while they're on a construction site are hard hats, safety jackets, protective goggles, work boots, gloves, ear protection, and safety harnesses. No worker should be seen without these things. The safety gear is something which is the potential life-saver for each and every individual.
Hard hats are mandatory because they protect the head from various trauma injuries and concussions. Safety jackets often times need to be highly visible, preventing many accidents. Protective goggles and ear protection are sometimes overlooked, but this shouldn't be the case – the exposure to high-frequency noises, which is typical for construction sites, can seriously impair hearing. On the other hand, protective eyewear is a must, because it blocks sweat and debris which could damage the eyes.
Tools
As far as tools go, every worker needs or prefers a different set of tools, so this list must remain inconclusive. But the more general things are the cordless drill, tape measure, spirit level, hammer, step ladder, extension cable, portable charger, among others.
These tools will make work a lot easier: for instance, with cordless drill workers don't have to worry about manually screwing things; a tape measure is another tool that any worker will use multiple times a day – if you want things done correctly, you simply must have all of these at your disposal.
Things That Help Everyone
On the list of things that everyone uses, while they're working on a construction site, the following items are indispensable: barrier planks, cranes, drum and gas cylinder trucks, skips, temporary fencing, traffic cones, generators, portable toilets, etc.
Barrier planks and traffic cones – these two usually go together, and generally create a safer environment both for the employees, as well as the public.
Cranes are extremely useful for lifting heavy materials and items like bricks, piping, and other weighty stuff.
Drum and gas cylinder trucks – they perform the heavy-duty things just like cranes: with them on site you can move waste drums and gas canisters without breaking a sweat.
Skip bins – another essential construction site item that helps keep things tidy, clean and safe, all at the same time. With so much debris out there, rubbish skips are paramount and critical for maintaining a construction site in an immaculate state.
Temporary fencing – these can come in handy no matter if the construction work is short or it's expected to take longer. Either way, you simply need to have a way of cordoning off certain areas temporarily.
Generators – having a back-up power plan becomes crucial in both emergency cases and the regions/sites where there's no electrical energy at one's disposal.
Portable toilets – the number of these directly depends on the number of workers on site. The general rule is to have at least one portable toilet for every 50 employees.
Conclusion
If you're running a construction site, you know how difficult it can be to manage everything. Starting from workers and all the way up to making sure things go exactly as planned.
That's why you should keep in mind some of these must-haves that each and every construction site needs in order to operate at the maximum level. The employees should be held accountable, but you also have to do your part in providing them safety and all of the required tools and equipment.