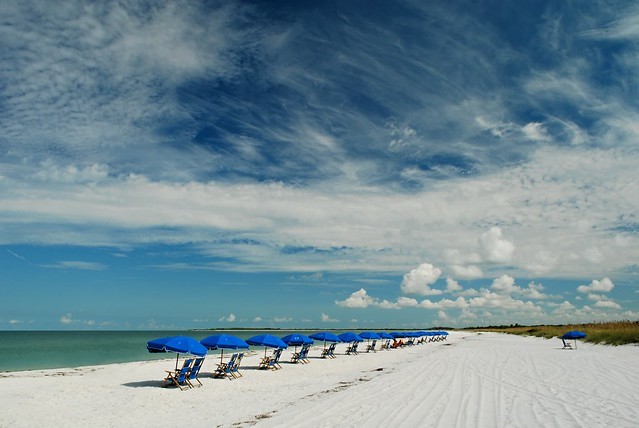 Ask Google 'Where to go in Florida by car' – and you'll get a lot of links, where essentially the same thing is written.
However, let's try to do otherwise! Forget about the beaches and theme parks – you can experience the true road trip that will allow you to get to know Florida in a new way and avoid crowds of tourists. We will tell you where to go and what is really worth seeing in the Sunshine State.
Good weather all year round means that a convertible is what you need in Florida, but of course, you can get from point A to point B on any vehicle, so find your ideal Value rental car in Orlando and go on the following routes!
Orlando – Miami
Distance: 232 miles
Let's start our journey with the most colorful city of Florida. Leave the car in the parking lot and immerse yourself in the classic atmosphere of Miami – just walk along the wooden promenade along the coast. Yes, it cannot be called deserted, but a walk through it is a worthy activity: this amazing beach, art deco, and Cuban food will amaze you!
In Miami, you won't be bored anyway, but if you among those who wish to see something unique, then your next point of visiting is the Virginia Key Beach. You won't find there highways or skyscrapers, but there's enough space, air and history.
After getting a huge portion of noise along with neon lights, get in the car and immediately drive to the Florida Keys archipelago via Overseas Highway. This is a scenic 113-miles-long motorway connecting the mainland and Key West.
Miami – Key West
Distance: 168 miles
If you're a fan of diving or snorkeling, go to John Pennekamp Coral Reef State Park, and in case you just want to swim or soak up the sun, go to Bahia Honda Park with beautiful beaches and stunning views of Overseas Highway.
Then, in 45 minutes you will reach Key West. When you find a hotel to your liking, park the car and forget about it: it's not needed on this island. Mid-January is the best time to travel to Key West.
The island features an amazing architecture, introduced with wooden Victorian buildings. Also, you shouldn't miss the Dry Tortugas National Park, where Fort Jefferson is located.
Key West – Naples
Distance: 248 miles
It's impossible to travel around Florida without visiting the Everglades National Park, which is famous for its mangroves, swamps and crocodiles. If you want to drive along the scenic road, take the SR 933 from Homestead to the Flamingo Visitor Center, or cross Homestead and take the Highway 41 towards Shark Valley Visitor Center.
If you have very little time but really want to see a piece of wildlife, drive past the main entrance to Everglades Park and immediately head towards Loop Road, a small gravel road that branches off route 41 and crosses the Everglades towards Naples. It won't be possible to speed up on this road, but this is only an advantage – there're so many beautiful sights around.
Naples – Crystal River
Distance: 239 miles
Go from Naples to Estero to visit the Koreshan State Park, and then continue on the SR 41 to the north. Cross two bridges and you will find yourself at the Warm Mineral Springs karst funnel in the city of North Port. Karst funnel appeared in these places about 30,000 years ago – it's filled with warm mineral water, which has healing properties.
Once again, return to SR 41, and stop at St. Petersburg to visit the Salvador Dali Museum, where you can find the second largest collection of his works in the world. Then take US Road 19 leading to the Crystal River Reserve.
Weeki Wachee Springs is the next destination on your way – it offers to see truly amazing mermaids. Local mermaids have their own show, which they have presented to the public since 1947 – even Elvis Presley was once among the spectators.
If you are more interested in manatees than mermaids, reach Crystal River State Reserve, where you can even go kayaking among the manatees. Remember that they shouldn't be harmed – otherwise you will be fined $500.
Crystal River – Orlando
Distance: 228 miles
Ther first stop on this route is the Kingsley Plantation, where in the period from 1814 to 1837 an English planter, slave trader and merchant Zefanie Kingsley lived there.
Take the scenic A1A coastal route that runs along the entire east coast of Florida towards St. Augustine, which is the oldest existing city in the United States. Here you can go to the Castillo de San Marcos to open your inner pirate in the museum of pirates, and, if you have the right mood, go to the distillery of St. Augustine for a bottle of rum.
Spend the day at the beach – and then again go behind the wheel. If you are a racing lover, stop at the international racetrack in Daytona, and if not, take the I4 Road and find yourself again in the heart of Orlando.