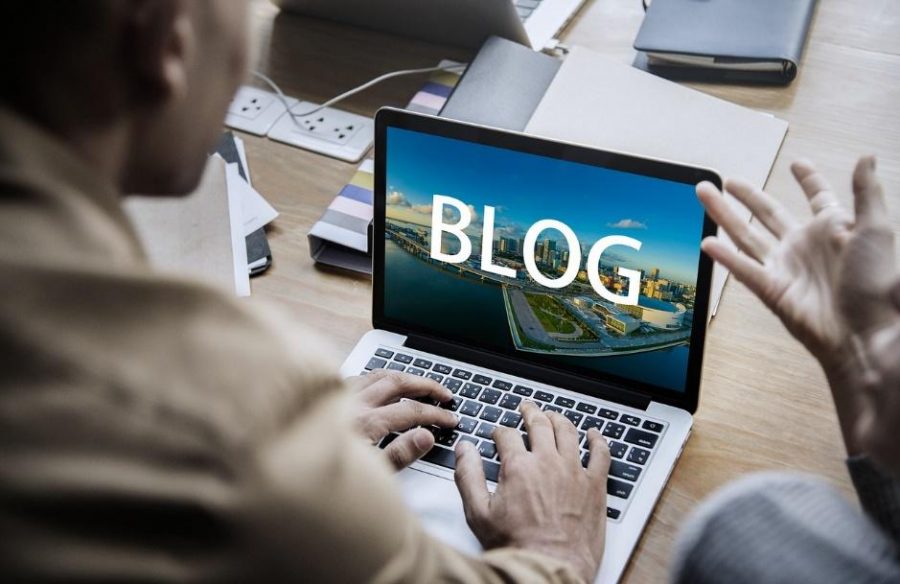 Outranking competitors in the Google Search results remains an unachieved target for many. Inadequate guidance, lack of skills, and using outdated practices lead to undesired results. Pleasing Google demands a lot of dedication towards unlearning the wrong practices you are familiar with.
Make sure to track your website's ranking using WhatsMySERP to track SERP. This is the first step towards changing your website's fate. 
Invoke the People's Interest by Staying Afresh
So, to begin with, why do you need your website to be SEO optimized? If one happens to stumble upon a website that isn't updated daily, and the last post they had posted is months or even a year longer, they're likely to lose their interest right away.
So, you got to make the website afloat by taking its maintenance seriously. This is why keeping the website engaging by posting relevant content regularly. It is healthy for the business.
How Does Blogging Help SEO?
Apart from following all the SEO technicalities, blogging also helps in leveraging SEO. You can easily exploit your blog's power by fuelling it with quality content, which will, in turn, make people visit your website.
Let us see how blogging helps with SEO.
Blogging Refreshes Your Website
An updated blog keeps your website in tune with the current world. You must have noticed that outdated websites lose touch with Google's algorithm. 
Incorporating fresh content regularly forces the algorithm to bring your website to the forefront by indexing it regularly. It is impossible to update everything on your website, so take full advantage of a blog that directly links to your website.
Keeps People Hooked to Your Website
The amount of time a user spends on your website sends a positive signal to Google. Blogging is a way by which you can trick a user into spending some time on your website. Longform blog posts containing audience-friendly content will make a user glued to it for a while. 
According to researchers, long form blog posts drive more traffic than blogs with hardly any words in them. The word limit for an ideal blog post should be 2,000 words.
Increases Reach with Long-Tail Keywords
Customers tend to be very specific in searching for stuff on Google. People usually use about 4 or more words unless they already know what exactly they want. Blogging is the best way by which you can incorporate long-tail keywords to get the best results. 
For example, if you are providing free online courses in different fields, you can blog dedicated to "Best programming courses for beginners" or something like "How to prepare for TOEFL."
Encourages Internal Linking
Good internal links that lead users from one page to another is another strategy for cracking Google's algorithm. Blog posts give you the luxury to do this with ease. You can do this by using anchor texts which directly link to your website.  
One can also use these texts for linking to good websites that contain information similar to what's there on your blog. 
If your customers migrate from your website to another without exploring your website properly, then it's a big blunder. To dodge that, make sure you employ internal links effectively within your pages, especially the main page.
Use anchor texts to put the cherry on the cake. This will, in turn, help Google discover your target keywords easily, and the algorithm will work in your favor. Make sure that those recommendations are on the related topics that your website has covered.
It wouldn't make sense if a customer is going through an article on skin-care, and they see the link for an article on satire. You need to give the customers what they want. "Need creates a necessity."
A Good Blog Makes Other Websites Checkout Your Website
Blogging can help you earn brownie points in the form of earning external links. This means that if a good, reputed website link back to your website, it automatically signals that your website is worth visiting. 
When you create valuable, meaningful content through blogging, you get the opportunity to earn precious inbound links. HubSpot says that websites with good blogs earn 97% more inbound links.
Establishes A Bond with Your Target Audience
This is another contributing factor that makes visitors visit your website again and again. If your blogs contain interesting content, it will automatically make customers curious about it.
In turn, this will compel them to look at the products or services you are offering. Blogging indeed helps in changing visiting customers into the target audience who will contribute to your growth.
If people like what you write, then the chances of them coming again and again to your website increases if they connect with you. Some of them might even share that with their friends and family members, which will drive traffic to your website and give wings to your organic growth.
To Sum Up
These are some of the few ways in which blogging can help you with your SEO strategies. If used wisely and well, you can hope to get the reach you have been craving for. Don't ever underestimate the power of blogging. 
The blog is one of the most tried and tested ways of ensuring your SEO practices' success. This article's purpose was to give you some pointers on how to do that and why to do that!