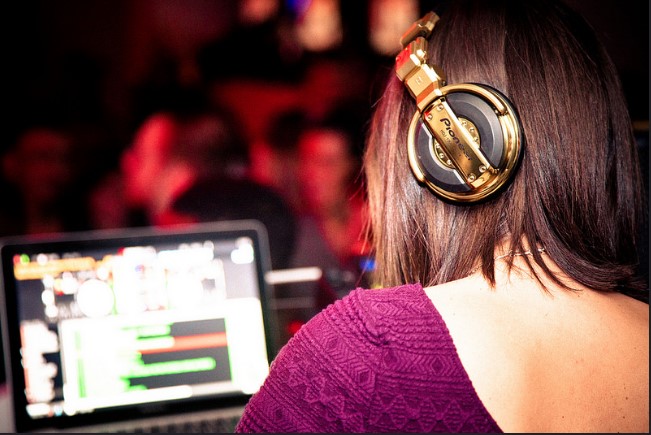 Do you like to dance and keep company the whole night till morning? Of course, you have to know where to go today or tomorrow. You are offered to learn the list of TOP the best high technology night clubs of Los-Angeles to help you to spend time excitedly. Of course, you can hire a car in Los Angeles and visit one of them this evening. Nevertheless, the choice is not going to be easy.
Sound Nightclub
1642 Las Palmas Ave, Los Angeles
This club made its name many years ago. This is a place for good music that is still not under the influence of EDM, Sound but devoted to house and techno music traditions. The interior is original and not typical for Hollywood traditions. It is done in New York style – the style of glamorous underground. You can see a roomy space decorated with LED walls, DJ, well-dressed dancers here and there and the main thing – Function One sound system. If you like music and want to keep company in Hollywood, welcome to the Sound!
King King
6555 Hollywood Blvd, Los Angeles
King King started from the legendary Chinese restaurant in the South La Brea Avenue, where the jazz bands and DJ played. It was a place for hardcore lovers in Hollywood. This is a cozy place of black-and-red decoration. King King is a perfect place for cabaret, theatre performances, live music. Nevertheless, the most of people love this place for hot techno music and skilled DJs. Of course, music is not enough to make your evening interesting. You also have a friendly stuff, pleasant prices and democratic policy for clients. Thus, if you come, dressed with the sneakers and jeans, you are allowed to come in.
Lure
1439 Ivar Avenue, Los Angeles
This place can be the best club in Hollywood where the rich celebrities come. Pay attention to the LED walls and disco balls here and there. The dance platform is excellent. There is a VIP-bar and stage. If you want to talk or take a break, you can go outside in the patio with the palms and bridges. It looks like you are in the top rate resort SPA hotel. You can hear the world best DJs, EDM, Trap and Hip-Hop music.
The Sayers Club
1645 Wilcox Ave, Los Angeles, 90028
This place combines the bar and the living room, where you can order pizza and drink Old Fashion. The wooden decorations, guitars and serious music are what you need. The Sayers Club is a place, where you can see the warm Turkish carpets on the floor and leather sofas, stony walls around. You feel good like at home. The music here belongs to Jason Skopp. He is famous of his Bardot Sessions – a party, where the locals and world popular musicians perform their songs. You can hear such groups as The Black Keys and others.
Dim Mak Studios
6356 Hollywood Blvd, Los Angeles
Do you remember those exciting parties when you were dancing the whole night with friends? You can feel the same atmosphere in the Dim Mak Studios. This place is very noisy, may be too noisy. If you want to listen to the interesting performances of the local DJs and meet new creative friends, Dim Mak Studios is the best place. The brand Dim Mak includes the recording studio, event agency, merchandising. This is not a club but party every night.
Avalon
1735 N Vine St, Los Angeles, 90028
It was built in 1927 to be rather popular theatre in Los Angeles. This is very popular organization now. It has exclusive offers. First of all, Avalon is the only one club in Los Angeles that has 24 hour license. It means that the club and bar are available for visiting the day and night. The club welcomes about 1000 people all together. It is equipped with the high class sound system and huge LED monitors. Be ready to have big party in Avalon every time you come. The music is always good as the world popular DJs come to have their performances here.
Create Nightclub
6021 Hollywood Blvd, Los Angeles
This club was made of the old church to get the name of Vangaurd. SBE Entertainment and Insomniac (the main creators of the world popular festivals Wonderland and Electronic Daisy Carnival) started work together to make something big and glamorous. The club has three rooms for 20 000 square meters and sound system Funktion One. There is enough space for concerts, air performances and the biggest in Hollywood LED wall. If you are tired from the loud music, you can spend time in the terrace under the statue of Buddha. You can also drink and dance in the terrace.
Bardot
1737 Vine St, Los Angeles
This is a part of Avalon club. It is decorated in Art deco style. So, you can see hipsters and young people in the club every evening. More than 300 people come here to have fun. As a rule, the party starts from 4a.m. till 7 a.m. Bardot welcomes you friendly and hospitably. The Friday's Frenzy and School Night are responsible for promotion. It does not matter what time it is. Bardot attracts visitors with good music. The drinks are also good but rather expensive.
Exchange LA
618 S. Spring St., Los Angeles, CA 90014
This club was named after the name of the historical building of Los Angeles. This beautiful building is done in art-deco style to be modernized under the beautiful and comfortable modern night club. In addition to this, you meet house and techno DJs. Exchange is one of big clubs. There are four floors for 25 000 square meters. This is a bog platform to enjoy the compositions of Maya Jane Coles, Simon Patterson and Giuseppe Ottaviani. Asian people like visiting this place. Nevertheless, you can also come and join party.
Traditionally, the club is equipped with high technology sound equipment to make high quality music. Los Angeles is a city where you go to the night club not only for dancing but for good music!