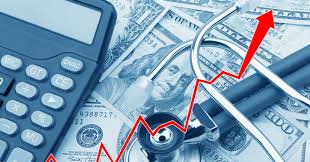 Nowadays most law firms enlist only those applicants who have developed specific skill sets to thrive in legal practice. The law firms spend a significant amount of money and time in selecting the best available talent pool. The managers handling graduate recruitment look for the requisite aptitude like presentation skills in the talented students. They do not expect expertise in skills but the required aptitude to hone their skills through training. The main skills these firms are looking for in the potential students are:
1.Superior educational record
The law firms select those students who have scored high grades uniformly all through their courses. The ability to imbibe, scrutinize and comprehend the complicated issues promptly is needed as the work is astutely rigid. The grades expected by the law firms are 2:1 and at least three A grades, In case you have secured 2:2 you have to exhibit your aptitude that suits their needs and justify the genuine reasons for not being able to score higher. It is suggested to balance studies and extracurricular activities to make yourself more perceptive and knowledgeable.
2.Collaboration and coordination
Your ability to coordinate well with your team is an important skill you need to develop. Highlighting this ability of yours while appearing for selection can help you significantly. The law firms put a lot of emphasis on teamwork.
3.Associative skills
As the profession requires a high level of interaction with clients, colleagues, and staff of various organisations connected to the legal system, it is desirable to have a personality that creates confidence in people and builds good working relationship with them. Also the ability to explain lucidly even complicated matters to the concerned people. Information collection from related resources like the library, archives etc. by interacting with the staff. Being skillful in collecting vital information through persuasion will be quickly noticed by the firm and your growth is faster.
4.Effective communication
Clarity in communication is essential both on paper as well as person to person as the job requires advisory and mediating skills to a large extent. Effective communication will help you succeed and gain the confidence of people in a short time.
5.Alertness to details
In legal contracts and other official communications, the proper use of words is critical. Clarity of communication and professional presentation should be practiced. These are the qualities a successful lawyer must possess.
6.Zealous demeanour
The firms' lookout for people who are proactive and take the initiative to get the work done. Getting involved in activities of seniors and assisting them can win their confidence. They will help you grow by identifying and honing your strengths.
7.Unique personality
Having a distinct personality is important as it creates an identity that is unique to you instead of being an imposter trying to emulate someone. During interviews exhibit this quality by answering the questions through your understanding and beliefs instead of replies that are expected by them.
8.Eagerness and dynamic
Display enthusiasm to work for the firm and the work they do. This will make you appear a driven candidate looking to excel and thus a suitable candidate for the job.
9.Ambitious
You must have a clear perception of what you want to achieve in the next few years working for the firm. This quality of clear perception will impress the managers as they are looking for ambitious people.
10.Witty Nature
Just being academically good and having logical and analytical abilities will not suffice. You need to have a good sense of humor as a lot of socializing is required in the profession of a lawyer. Being witty and humorous will make you approachable and keep things lively during lengthy working sessions.
Developing all the essential skills will help you in getting an opening in a reputed law firm and also help you build your career. The law firms will sharpen your skills through presentation, training and allied activities.