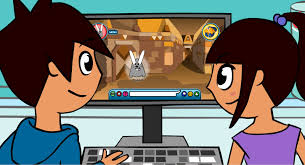 The right Animation Production Company do play a major role when it comes to creating a killer, and quality animation video for your company. Animated explainer video should be of high quality since it provides a first impression of your brand's personality to your potential customers. Below are few steps to follow when comparing different video production companies, these steps and factors will help you choose the right one.
The Story
The video characters should be alive which helps the video create a bond between the viewers and the brand. Also, humor does works wonders in animation videos, although there are cases where formality is emphasized. The understandability of a message or content in an animation video is the best way of figuring out whether the story was properly transmitted or not
Under the same point, an animation video ought to be clear and should have comprehensible graphics. Remember the originality of a design;drawing play a major role in pleasing your potential customer. Assuming the animation video is just one of your marketing tool, then the website, company logo and brand need to be consistent with the video.
The Voiceover
Under voiceover, professionalism is highly required meaning the speaker must have a good command of genre and tone, and be able to bring out the local language. A good example is English, despite the language being used in most countries, the pronunciation of the language do vary from country to country, for instance, British English is different from America English.
Responsibility and Coherent
Under this point, we look how well is a company experienced, is the company able to help you choose the best style in terms of character animation, whiteboard animation, and motion graphics. Also, a good and an experienced company should guide you through the video process. Remember despite the company having experts in the fields, you know more about your brand meaning you have to work closely with the production company.
Normally, most people do make peculiar requests such as " I need my animation video in five days, it should be of high quality and the charges should be low", a good production company will definitely put a stop to such requests since they are almost impossible. in case you come across a company that does not discourage such request then know you are in the wrong company. Please avoid working with a company that is complacent to desperate requests.
Genuine Testimonials
what do the other clients say about the services offered by the Animation Production Company? To get the answer to the question you just need to look at the testimonials, rating or reviews found on the company's website or LinkedIn profile. Of course, we all need confidence in a company that we intend to hire, so in case a company is a genuine production company, it should be willing to provide the reviews and testimonials from previous clients.
Also, the number of videos a company has previously made do speak more about the company in terms of experience. For example, if a company display more than 50 videos on their web page that they have already done it means they are confident in their work, but in case a company has only three videos on the web page that they have previously done, it is a clear indication of lack of enough experience.