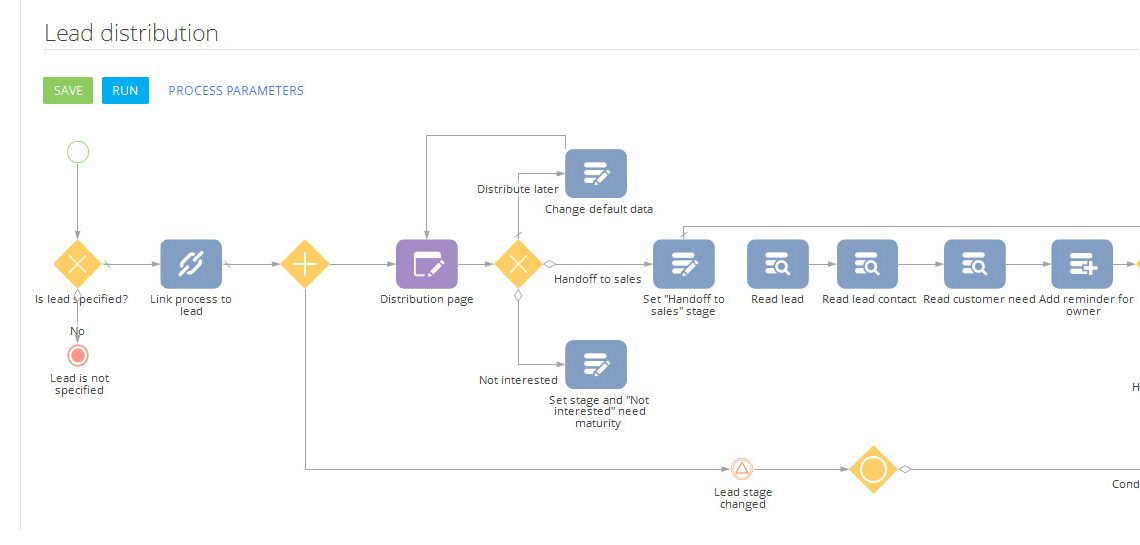 Business process management or simply BPM helps companies monitor and control all their internal processes. This effective methodology is frequently used in times of crisis, so as to make the business's workflows more efficient and effective. As a rule, implementation of BPM software results in a better and more profitable organization of the company's operations.
Bpm'online offers the business process management solution aimed at automation of the firm's workflows. The platform possesses a variety of tools, which let businesses monitor, control, streamline, improve and change their inner processes. This multi-level CRM software is based on cloud technology. It includes a large and user-friendly client base, so that sales managers could easily select the most prospective leads, focus on them, and easily turn them into ready-to-buy opportunities.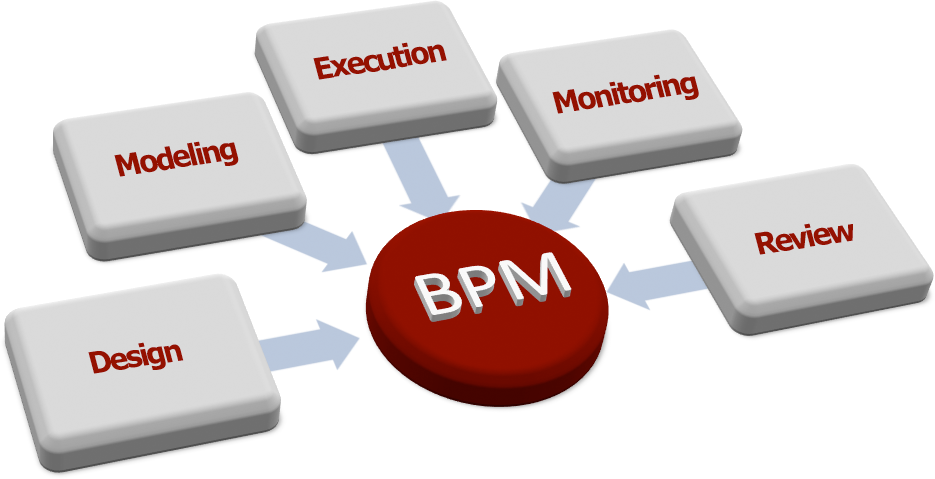 Benefits of Business Process Management
A successfully implemented BPM platform involves the following advantages:
Automation of key business processes resulting in ROI increase.
Systemization, improvement, monitoring and control of the company's workflows.
Establishment of processes and assessment of ownership, so that the internal processes of the organization would not drift away.
Standardization of processes within the enterprise for the purpose of easier management, elimination of errors, and risk retirement.
Enabling sequential optimization, which implies systematic and propagated improvements.
Enhancement of the existing processes, instead of development of radically new ones, which is much faster and safer for the whole enterprise.
What Does Business Process Management Provide that Other Systems Do Not?
BPM software includes a variety of tools for creating and managing purpose-built solutions in accordance with the unique business processes of the organization. As a rule, other enterprise platforms consist of pre-built tools and functions, which cannot be redesigned in use. This generally means that companies implementing such solutions have to choose between accepting the prebuilt business processes foreseen by the vendor or paying him additional money for the necessary changes, modifications, and upgrades. Business process management systems, in their turn, let companies model and improve their business processes with no extra expense. It is a good opportunity to meet the specific needs of the enterprise.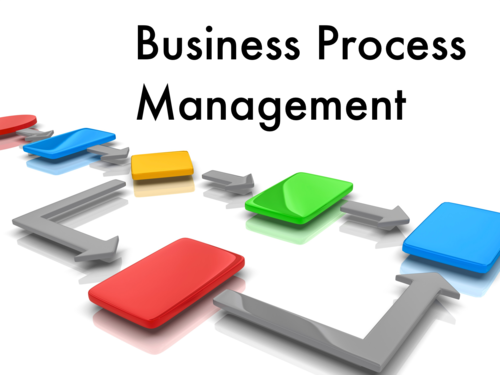 A number of business applications supplement their products with workflow capabilities, so that the users could monitor and control the process behavior of their documents. As for BPM systems, they go outside the framework of traditional workflow software in two ways:
BPM solutions have graphical tools for process modeling, which let the companies' reps easily implement and manage the process definition. They do not include any codes, this is why such platforms can be developed and maintained without help from programmers.
Besides, business process management solutions improve workflow routine by force of rich user interfaces, system building, rule processing and event service. As for other business solutions, their workflows are generally limited to task routine.
How to Organize Your Business Process Management Project?
Typically, BPM projects are organized by the teams including the following members:
an executive sponsor;
a business analysts;
IT specialists;
consultants;
and developers.
Oftentimes, BPM initiatives require participation of employees from multiple functional areas of the enterprise. The project team may look like a standard IT band with the only exception of active involvement of sales managers in the process of software implementation.
Business process management platforms often come into companies through their IT groups. Therefore, IT frequently becomes the actual leader of such projects, especially at their early stages. The multi-purpose mission of this department is closely related to the BPM capabilities, too. In addition, many enterprises establish the so-called internal process improvement groups. In such cases, business process management software becomes a natural fit with the multi-purpose mission of these groups.
When implementing the platform of the kind, remember that BPM is a long-lasting improvement process. It leverages technology and demands intimate knowledge of how the process should be executed. Besides, the team responsible for the implementation of the chosen solution should be ready to make decisions as quickly as possible. All these factors play the key role in implementing business process management projects, with facilitation and support on the side of IT departments.