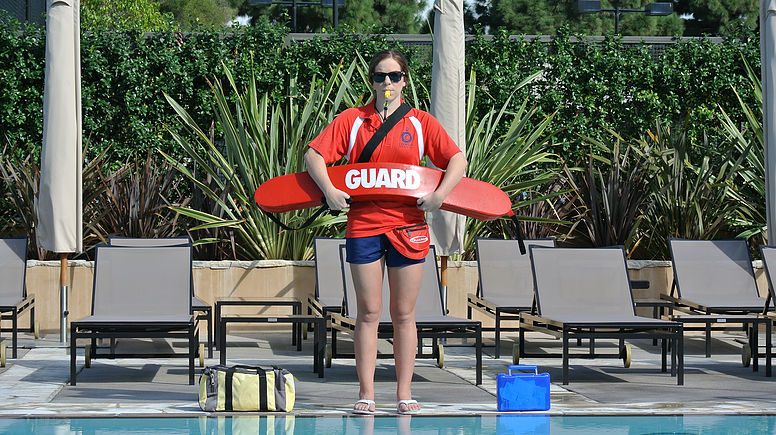 Everybody loves a pool party. Pool parties are refreshing, fun and full of enjoyment. These days various people across the world are throwing pool parties to beat the daunting heat. However, many people who organize a pool party forget to hire a lifeguard.
Having a lifeguard is essential as water accidents can occur at your party ruining the experience for your guests. Lifeguards will make sure that no such accidents happen at the pool party and everybody enjoys. Here are few reasons why you should hire a lifeguard when you are throwing a pool party.
What are the essential reasons why you should hire a lifeguard?
There are times when you are throwing a pool party and you get busy with the guests. However, an accident might take place at the same time and none of the guests are professional enough to deal with it. This gives rise to a critical situation for the host. Having a lifeguard around all the time will ensure that no accidents happens. The other reasons to hire a lifeguard for a pool party have been enumerated below –
Having a lifeguard around will make your guests feel secure, as they can trust the lifeguard.
When you hire a lifeguard, you do not worry about any accident happening at your party. Since you are stress-free, you tend to enjoy the party more.
It is essential to know that the lifeguard would instruct your guests properly about the rules and regulations of the pool party. This will make sure that you won't have to keep a check on the guests and telling them not to do anything wrong.
It has been noted that the various accidents happening at a pool party are usually related to drowning. It is important to know that drowning happens within seconds and it is very much silent. Since the lifeguard will be a professional he/she will immediately point out any signs of drowning and will save the person.
Various other advantages of hiring a lifeguard
The other advantages of hiring a lifeguard for a pool party is listed below –
Since the lifeguards are well trained and professional, they will immediately know the most accident-prone areas and they will keep a strict watch on such areas. These lifeguards are well trained in the basic CPR techniques that helps them to save a person's life.
You won't have to concern about the basic equipment that the lifeguard requires as these private lifeguards carry their own equipment and are dressed in a uniform.
Lifeguards are instant in reacting. They will look after the place and will make sure no accidents happen in your pool party.
Lifeguard for pool party are easily available these days. They are also known as private lifeguards because they come to your house.
If you are looking for a lifeguard for your pool party, then Happy Swimmers USA can prove to be a boon for you. They are considered as the best because they provide a variety of services to their clients. People choose them because their services are reliable and worthy.