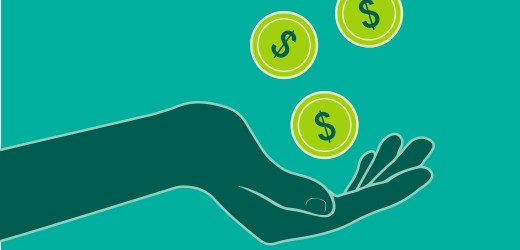 Getting your employees interested in fundraising isn't just a great idea for raising vital charitable funds. Employee-led fundraising is also a brilliant way to improve morale amongst your staff and also to encourage creative thinking.
Read on for three fantastic ideas for ideas for employee fundraising in the UK.
Quizzes
Everybody loves a good quiz, and it's one of the best ideas for employee fundraising in the UK. It may not get the highest return when it comes to fundraising with individuals or teams paying a set price to enter, but it comes with lots of other benefits. Firstly, a quiz can be held outside of normal working hours, normally in the evening, which means it doesn't take away from working time. Secondly, it's a chance for employees to get friends and family to become a part of the working culture, which can improve networking and create a simple social feel-good factor. Thirdly, of course it does raise funds, and whether you include a cash bar, dinner or a raffle, there are lots of ways to increase the fundraising.
Dress-Down Day
A dress-down day doesn't stand out as an obviously brilliant fundraising idea, but you'd be surprised. It's fairly simple, and of course it only works in offices or workplaces where formal dress is normally expected. Quite simply, staff pay to dress down, and whether this is 50p or £5 is up to you. Dressing down normally involves coming to work in trainers, jeans and hoodies, but you could also encourage staff to dress up in fun costumes for even more money, perhaps with a prize for the best outfit. Dress-down days not only raise funds for your chosen charity, but also improve staff morale too.
Talent Competition
A talent competition is a great employee-led fundraising idea. You start by handing the planning over to a staff committee who will organise it on behalf of the whole workforce. A talent competition encourages creative thinking, improves staff morale, allows staff to plan and structure the event, allows staff to invite family and friends and lets everyone let their hair down. Additional fundraising alongside the event can include a raffle or cake sale. The event also provides a platform to spread the word about your chosen charity.
Raffle
Raffles are absurdly simple and are an immensely good fundraiser. Firstly, encourage staff to donate prizes, often in the form of unwanted or home-made gifts. Then ask other local businesses to donate prizes, such as a meal for two or a spa day. Encourage staff to sell raffle tickets by offering a bottle of fizz to the employee who sells the most. Gather staff together to make the draw, and remember that the more prizes you have, the more exciting the raffle is.
As you can see, employee-led fundraising can really be a great way to raise essential charitable funds and also to encourage your staff to think creatively, to work together and to have fun.