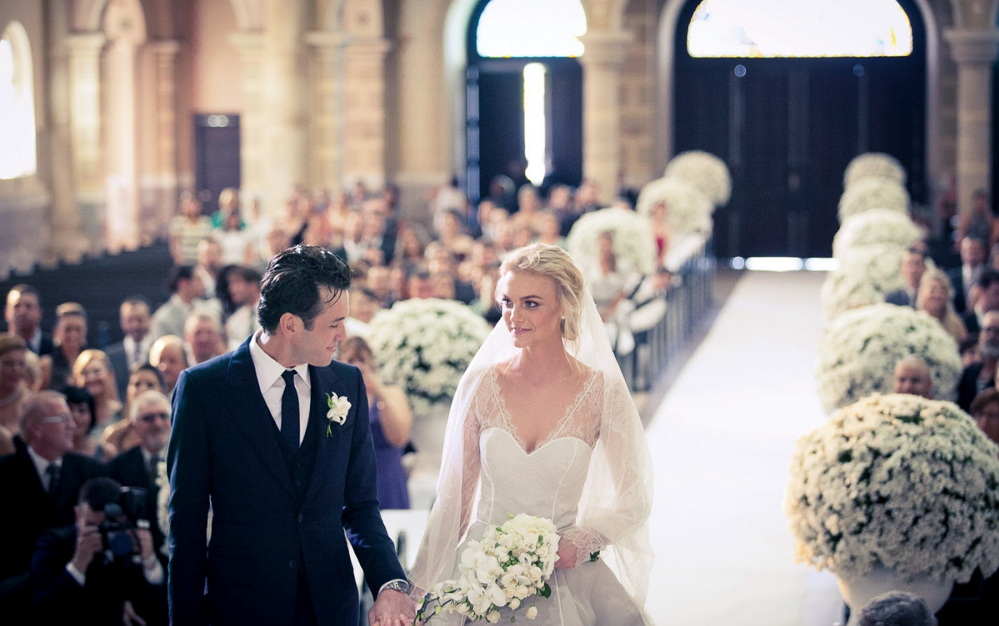 The wedding is a once in a lifetime occasion. You celebrate, dance, have fun and most importantly make a promise of spending your entire life with the person you chose to say those three magical words "Yes, I do."
Every woman must have dreamt about the wedding gown she wished to drape on her wedding day. You've probably amassed a wish list of glamorous, nice fitted and sized dress. Most of the bridal shops offer you a one-hour long appointment to finalize what they would like to wear. But, do you think an hour is enough to decide the dress for the ultimate day of your life? No, it isn't. You've to narrow your search list by shortlisting the dresses available in the stores. If you are successful in doing so, you definitely will be have a pleasant, and relaxed shopping experience.
The best way to start the shortlisting process is by choosing a dress that would enhance your assets and help you in concealing the flaws of your traits.
To figure out which dress will suit you, you need to know the five different body types. Busty, petite, hourglass, lean and plus size. But nobody fits into one such body structure. Kim Kardashian, one of the renowned television personality of America who is busty, petite and curvaceous at the same time wore a wedding dress that completely complemented her body structure.
Here are some ways by which you can shop for your wedding gown depending on your body type:
Brides who are short in height should choose gowns that offer you with airy sheaths and trumpet shaped structure from the bottom. This will help them in concealing their small frame.

Try using delicate lace at the bottom, this will even help in elongating your short frame.

A continuous line of sheath helps in creating an illusion of height. Plus, it's very easy to hem!
Whether you want to conceal your plus sized body structure, or you want to show your curves to the guests, you have to keep them covered.

Asymmetric pleats and a fall from the neckline to the knee will make your curvaceous body look slim.

A bat fit waistline along with fluffy chiffon sleeves will act as the best in covering extra flab on your body.

A lace border on the neckline would look glamorous and at the same time give you a slimming look.

You can even try covering your waistline with lace or any design that goes inward.
If you have a busty structure, you have two choices either reveal or conceal. Whatever you choose, the only part to focus on is the neckline.

Square necklines are the best for busty brides because they help in concealing your assets.

Strapless gowns are difficult to handle, but brides with busty shape can go for straight across strapless gowns.

A sweetheart neckline with thin straps and a full skirt also helps in concealing your busty shape.
Lean and straight body types:
Giving your dress volume around the hip area will do wonders as it will create a deception about extra inches on your body.

You can go for bodycon with contouring curves. It will create imaginary curves on your body.

If you are a bold person, try a slit to show off your toned legs.

Try draping a dress that has a high neckline and a full A-line skirt. This will add curves to your body and at the same time will balance your height.
Once you have finalized what kind of gown will suit your body structure, another important thing is to find the right accessories for your wedding dress. This will add an extra glam to your personality. Miami has lots of jewellery stores that have very reasonable range of accessories for wedding. Visit the jewelry store and pick the right accessory matching your personality as well as your dress. Let your wedding day be the best day of your life. Explore, Explore and Explore till you find the right thing for yourself.
Visit More Info : http://southfloridaluxuryguide.com/