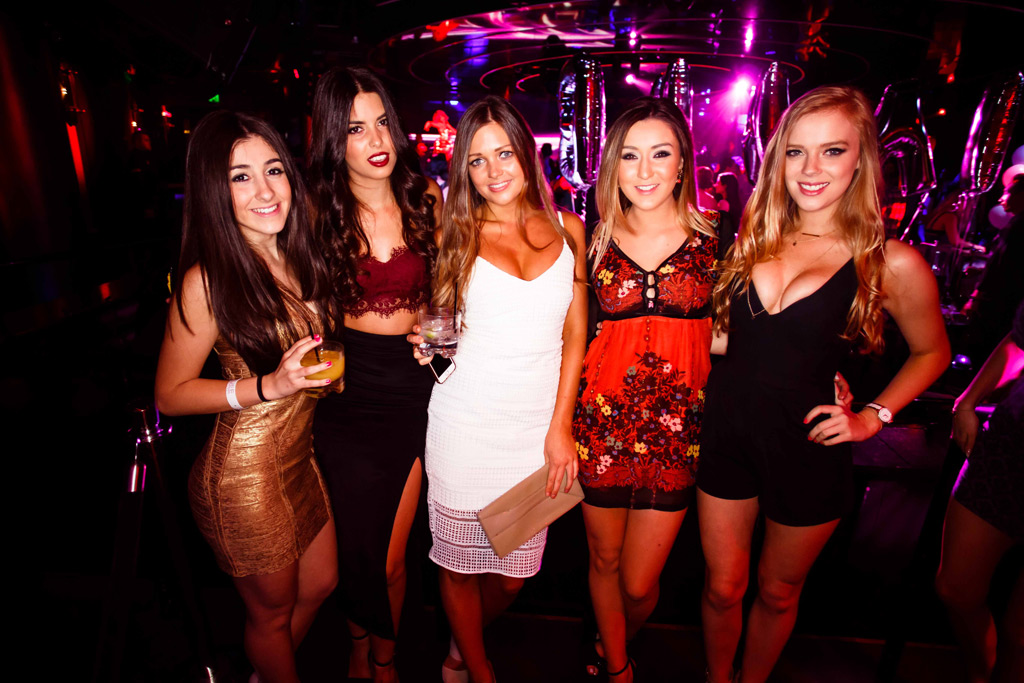 As the sun goes down, Miami comes to life. Its nightlife is world-famous and is a mixed bag of cozy lounges, giant mega clubs, cocktail dens, dance halls, and lip-smacking late-night eateries. Whether you are looking to party all night or Instagram yourself looking chic than anyone else, the city has the ideal party scene to get wasted with your friends. It is the city where you could spend a relaxed afternoon at a bar then enjoy a happy hour after 4 pm, watch some live show at 8 pm, head on to a night club around midnight and end up in a lounge at 4 am.
Some of its famous high-end bars:
LIV: It has been consistently ranked top among the best nightlife venues. With its iconic dome, soaring ceilings, striking architecture and vibrant lighting, it is the ultimate nightlife experience in Miami.
E11EVEN: Having bagged an array of awards, being here is an amazing experience. It is been the talk of the town because of its raunchy shows. It features live performances by chart-dropping DJs and biggest celebrities – some of whom are Nicky Minaj, Vin Diesel, Usher, Big Sean, Drake and this is one of the reasons why E11EVEN is Miami's best nightclub.
STORY: Ever since it opened in 2012, it has been one among the people's favorites. Its visuals, concert-style lighting, the hybrid sound system is truly unmatched. Its circus-style setting is extravagant and worth an experience.
MYNT: Once you set foot beyond their velvet ropes, you enter a world of the raging party scene. It has one of the most stringent door policies in the city. It holds live shows during weekends and attracts a fair share of celebrities.
Rockwell: Located at Washington Avenue, it formerly housed Les Beins. The scene inside is intimate with neon lightings and curtains making it all the more enticing. Its concept pays tribute to the city's rich history in nightlife.
Apart from its never-ending party scene, Miami stands out among the party destinations due to a multitude of reasons.
24-hour license for liquor: The liquor stores in Miami remain all through the week and all through the day. You can buy yourself a drink anytime. It is a very common sight to see clubs closing the doors at 8 am and keeping the party going until late in the afternoon.
The eye-candy people: Where ever you turn your gaze, you could spot a would-be model. The city's general population is excessively conscious of their physique and looks.
The sound system: The clubbing industry here places high preference to the music they play and speakers. Their sound systems are terrific and pump up the dance floor scenario. They avoid splurging on lights and go-go's and instead turn the focus primarily on the dance floor.
Weather: While the temperature at day time could be a bit on the higher side, the temperature during the night is pleasant. The winters are mild and the place is ideal to be visited all year round.
You would hear the sound of Latin music when you walk past any night club. The city never sleeps and is too busy partying making it one of the top reasons to visit Miami.