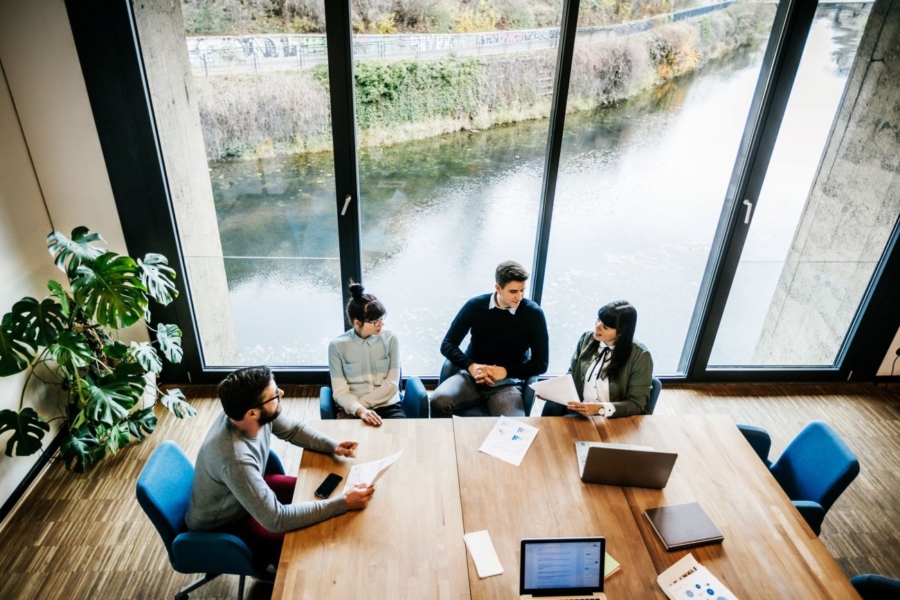 If you're in your twenties or older, you probably did something called "careers counselling" at school. Essentially, a teacher dubiously qualified to be giving such important advice, told you what they reckoned you should do when you leave school. These were always, without exception, established, realistic, usually non-creative jobs. I'd predict no careers counsellor on Earth has ever said, "I think you'd make a great rock star, just go for it." Or even "You know, you could probably be a best-selling novelist if you really tried." Nope. Careers counsellors were there to make sure the UK had enough dentists and teachers and factory assembly line workers. They definitely never said, "You've got entrepreneur written all over you."
But the world of careers has changed. Today, more and more young people are pursuing careers of their own making. Living in East London, I feel I'm particularly on the front line of this. Take, for example, the Cereal Killer Café on Brick Lane. One day, two identical twins said to themselves "Hey, we love cereal, I bet other people do too." They opened a café dedicated to it and a year later people still queue out the door to get a table. According to the Office for National Statistics, in one year from 2016 – May 2017 self-employment figures rose by 14,000 in the UK. Self-employed individuals make up 15% of the workforce at the time of writing.
Londoner Carl Silverstone has been a part of this stat since leaving uni. A keen footballer at school and acing his A Levels, he was one student that the careers councilor might have predicted a future in business for. Today he runs marketing studio Alpine and spends a lot of his time helping other businesses to grow and succeed. If financial acumen is a measure of success (and most young people saving to buy a house in the current market would probably argue that it is) then Carl is doing ok for himself, to say the least. "I do a lot of philanthropic work," explains Carl; having done loads of fundraising for UNICEF and other charities as well as establishing himself as one of the most successful entrepreneurs in the UK.
Like many other self-employed business people and entrepreneurs, Carl is also a big traveller, often working abroad from his laptop. He's not alone. As the world of work is changing, so are the landscapes of the workspace. Many successful young people are choosing to work remotely and are eschewing the high cost of unnecessary permanent office spaces. Creative shared workspaces are flourishing, with three new co-working buildings having opened in London Fields alone in the past year, along with an enormous four-story WeWork in Shoreditch. To make your own job, you need contacts, and to make contacts you have to get out of the office. Or make a new office for yourself, whether hot desking in East London or chilling poolside in Barcelona or Berlin.
The new world of entrepreneurs is about creativity and daring. And the good news is, there's more than one way in. You make the world you want. Don't listen to anyone who tries to tell you what you should be, instead, get out there and find out what you could be.