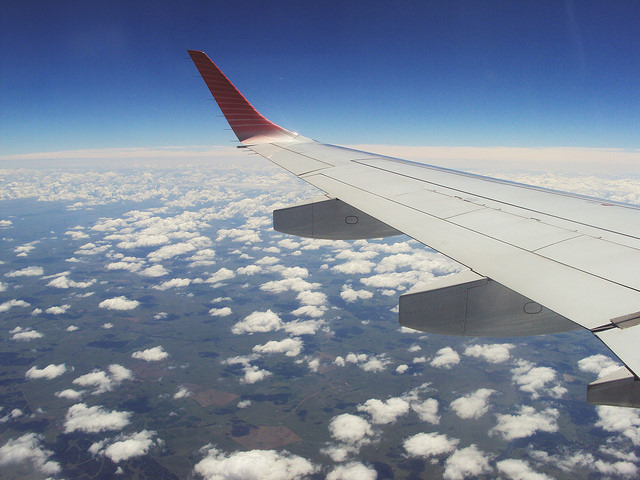 Traveling to Colorado is one of the leading vacation goals among Americans. With massive peaks and pristine rivers in mountain communities, Colorado is a very beautiful state. Visitors can enjoy the outdoors for a hike in the summer or a ski trip in the winter. It's no wonder that so many people want to visit. The question then comes up of whether it's better to drive or fly to Colorado.
Airport Options
One of the biggest and busiest airports in the United States is Denver International Airport. This airport gives easy access to Colorado's biggest city and views of the Foothills of the Rockies as you land. Another popular airport that visitors can use to access the beauty of Colorado is in Colorado Springs, which is slightly more than an hour drive from Denver. Some smaller airports are also found in Colorado communities such as Aspen and Grand Junction. Aspen will be a useful option for those looking to ski in the winter, but it might cost more than a flight into Denver.
Interstate Access
While there are many US and state highways that provide access, the two main arteries that visitors will usually utilize are Interstates 25 and 70. I-25 is a north-south route, while I-70 runs east to west. Both run the length of the state in their respective directions, and they cross in Denver. From these interstate highways, it's possible to get to many of the other highways that you might need to get to some of the more popular destinations in the state.
Drive Or Fly?
These two options bring up the question of which is a better choice, flying or driving. There are a few considerations to take into account before making your choice. The first is related to distance. How far do you live from Colorado. A person who lives in Wyoming would do better to drive into Colorado. Conversely, one who lived in Florida or Maine might opt to fly.
The length of time that you have available might determine the mode of transportation. For example, a retired couple might opt to drive to take in the scenery on the way, even if they might live in Florida. Those who have only a few days or a week would probably have more time to enjoy Colorado if they take to the skies.
Of course cost has to play into this equation. Driving from one of the coasts will take time, gas, wear and tear on a vehicle, lodging and food. This can add up. If you live close to a major airport, it might be cheaper in both time and money to fly and rent a car when you get to Colorado. If you're just looking to visit Denver, there's even rail access into town from the airport, so a rental car might be optional.
Colorado is a great place to visit. Whether you're looking to visit for a few days or a few weeks, there is plenty to keep you occupied and amazed. Of course, your choice to drive or fly should take into account your specific goals and financial situation.