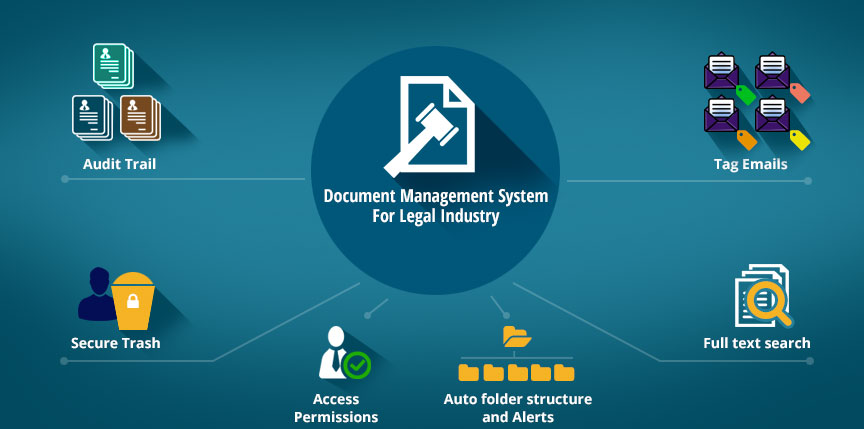 By the nature of their work, almost all law firms deal with documents, paper files, contracts, pleadings, email, photos and several other forms than any other business every day, all day. Managing all this important information can be quite difficult without a standardized system in order to secure, organize and find those documents. Revenue of a law firm depends on the frequency to produce new documents as they are paid on a timely basis to review, revise and summarize those documents.
Therefore, implementing a legal document management software for your firm can increase the security, retrieval, and security of the documents that are important to the well-run firm. The legal document management solution is one of an integral part of case management. Saving, creating and accessing the right case-related things (such as contacts, pleadings, and medical records) can make or break the ability to get an appropriate result for the client in a cost-efficient and efficient way.
Due to more document handling and creation, all law firms required a document management software.
PHYSICAL FILING IS DIFFICULT
Should organizations really be tasking their employees with time worth of physical filing tasks? Less paper means less clutter, document security, and a greater efficient workspace. Not only paper filing is inefficient in terms of organization and time, it's also an organic waste of paper. With a legal document management solution, those paper files can be stored in a digital format, thus freeing the cramped physical filing space for other official work or leisure space.
RISK AND LIABILITY
One of the best reason for a law firm to implement a legal document management solution is reduced liability and risk. In this digital world, the time you deal with sensitive and private information, you are always subject to the penalties if the data goes into wrong hands. The law firms are well aware of this thing.
ISSUES AND CONCERNS
The major issue in any law firm always begins with lawyers, firm employees, and other support staff, saving all the essential documents in different places.Many law firms lack the formatted and systematic process to save, code and filing the documents. In case they own a system, many times, it opted helpful intentions but with bad designing they fail to cover all the aspects required in a legal document management software.
A document management solution again makes the entire process easy, allowing you to search for any file from the desk, check them, preview and then getting back to whatever is required.
CONCLUSION
So, these were a few benefits associated with a standardized document management solution, but it's more important to select the right provider. A document management software is one of the crucial technologies that your law firm can opt.