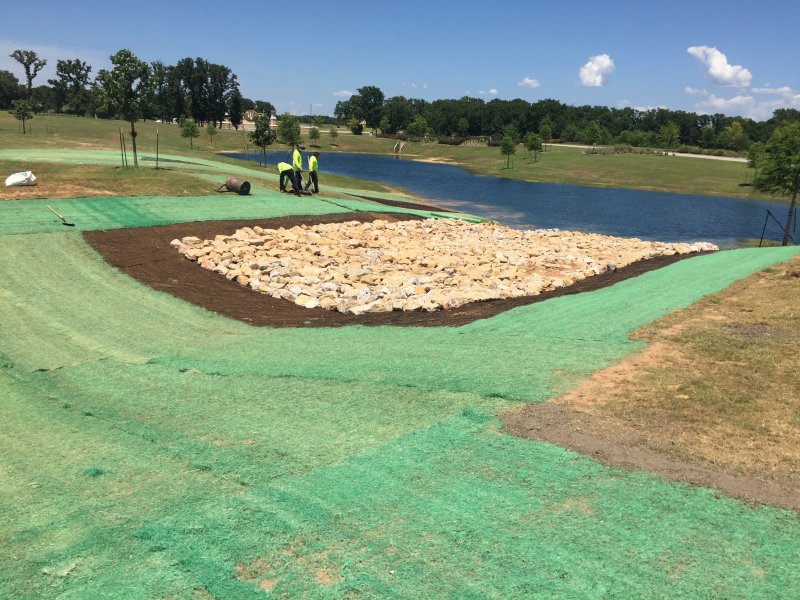 Soil erosion is much more than just an inconvenience to farmers all around the world. It can drive up production costs, reduce crop yields, worsen water quality and can also create safety hazards for both human beings and animals. It can be a very slow process that occurs at an alarming rate and cause severe loss of topsoil. Poor internal drainage, soil compaction, salinization, low organic matter are other serious conditions of soil degradation that accelerates the soil erosion process.
Preventing and controlling soil erosion is essential in protecting the property and exposed soil whether from weather, wind, rain, running water and also the after effects of fire in a forest.
WHAT CAUSES SOIL EROSION
Soil erosion is the slow wearing of the topmost soil surface, which generally removes key nutrients and organic matter in this process. If left unchecked, it can degrade the quality of soil and also decrease rooting depth. Before moving into ways to control soil erosion, let's take a look at the few top causes of soil erosion.
Wind
Water
Tillage
EFFECTS OF SOIL EROSION
Below is a list of some of the significant effects of soil erosion:
Poor drainage
Soil compaction
Loss of topsoil
Water pollution
Reduced fertile and organic matter
Soil acidity levels
HOW TO CONTROL SOIL EROSION
The good news is that, by applying some simple steps, you can easily prevent and control soil erosion!
VEGETATION
One of the most natural and simplest ways to control soil erosion is through vegetation. As plants establish root systems, it can stabilize soil in place and control erosion.
DIVERSION STRUCTURES
These structures are often used for gully control, and cause water to run or flow along the desired path away and a path from the areas that are a high risk for soil erosion.
RETAINING WALLS
Retaining walls are built around the areas of soil erosion to control water runoff. Runoff water leads to further soil erosion, and retaining walls are effective option to control erosion.
GRASS WATERWAYS
By planting grass in water flow areas, you can prevent much of the erosion that results from water runoff. By planting grass, it stabilizes the topsoil and provides an outlet for drainage.
STRIP FARMING
The areas with the steep slope or with no other method of controlling erosion, planting in long strips in a strip farming system have been proven to be effective.
CAREFUL TILLING
As for tilling breakups, the soil structure, doing careful or less tilling with fewer passes can preserve more of the essential topsoil.
When it comes to finding the solution to control soil erosion, follow the above-mentioned techniques that emphasize reinforcing the soil structure. A big factor for controlling soil erosion is educating people as well as farmers on why it is a major concern and what can be done to help reduce it.