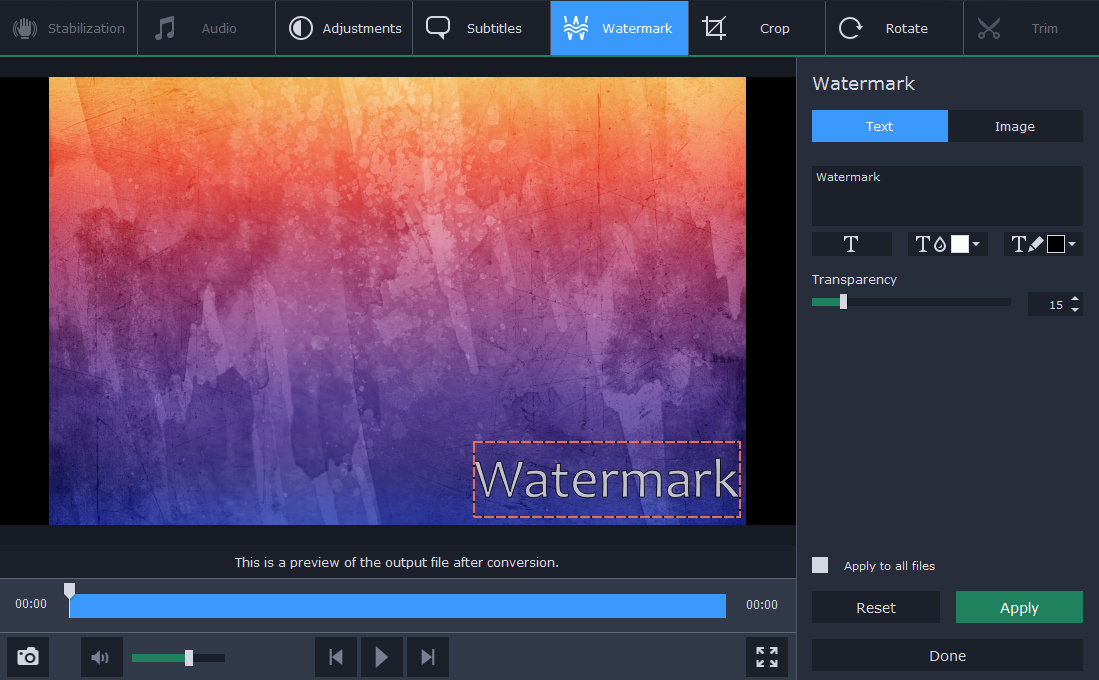 Arguably the two most popular formats nowadays are MKV and MP4. Out of the two MKV is newer, and is currently widely used as the format of choice for HD videos. However because it is newer it is still not supported by many older devices – in particular mobile devices, set-top boxes or DVD players.
Because of the limitations of MKV in terms of compatibility, you may want to convert it to MP4 instead. As a format MP4 enjoys near-universal compatibility, even on older devices. If you're not sure how to convert MKV to MP4, a good place to start is with Movavi Video Converter.
Not only will Movavi Video Converter make it easy to convert your MKV videos to MP4, but it is quick too. To get started just launch the converter and drag and drop the MKV video file into the main working area, or click on the 'Add Media' button then select 'Add Video' and browse for it.
Once the video has been added to Movavi Video Converter, click on the 'Video' tab in the bottom part of the interface. Under that section you should be able to find the 'MP4' category, and can then select one of the presets based on the resolution that you want to use. If you want to retain the original video resolution, just select the preset that is labelled 'Original Size'.
That is really all that you need to set it up, though you may want to click on the 'folder' icon next to the 'Save to' field to set the destination folder. If and when you're ready you can then click on the 'Convert' button to have Movavi Video Converter start converting your MKV video to MP4.
It is worth noting that the same steps can be applied to videos of any format, and in fact Movavi Video Converter can do the same with images or audio files. If you want you could even use it to extract audio tracks from videos, create animated GIFs, or save screenshots from videos. It is even able to adjust the video parameters or compress video file sizes too.
Additionally Movavi Video Converter has several editing features that you can use to improve the videos that you're converting. With their help you could enhance the video quality, trim out unwanted parts, add captions, or crop and rotate the frame.
All in all if you want a quick and easy way to convert your MKV videos to MP4 to make sure they're compatible with more devices – Movavi Video Converter won't disappoint. In fact its features will probably exceed your expectations and give you the means to prepare your videos and other media files in ways that you hadn't considered in the past.