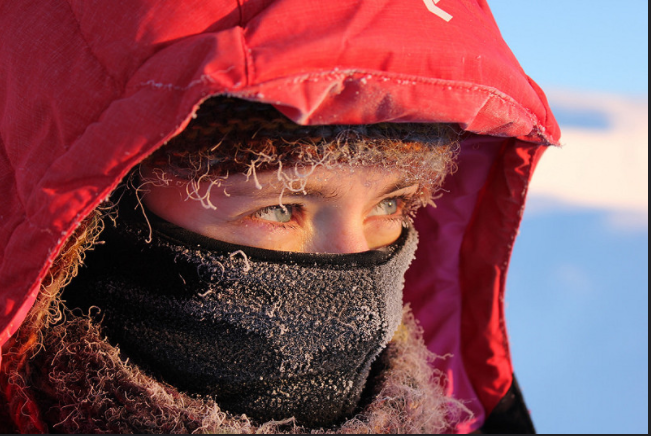 How about spending your time in the icy but cozy hotels? They are comfortable in winter and chilly in summer. Never afraid of spending winter months in the ice hotels! It is like sleeping in a crystal palace, made of ice and snow! They are architectural masterpieces. By the way, ice hotels are very popular. You can meet hotels that are available to visit the year around, including summer. Here are TOP 5 world popular ice hotels that are worth visiting.
Kirkenes Snowhotel, Ser-Varanger, Norway
The hotel is situated in the North of Norway. Kirkenes Snowhotel functions every day, summer and winter. So, the hotel owners welcome the most talented designers and architects to renew hotel interior every new winter. You can take taxi in the airport and go to find your icy room, decorated in Arctic thematic. Then you can go fishing or visit one of luxurious restaurants for dinner, made of local sea foods. The restaurant Gabba boasts with special inhabitant – big deer that welcomes you in the yard. There is an admirable view to fiords around.
You have a chance to go in search of the North Lights. You can also spend your night in a cozy hotel lobby with the cup of tea or coffee. Does it sound attractive? Welcome to Kirkenes Snowhotel!
Snow Village, Kittila, Finland
The hotel is situated in a beautiful place, 190 kilometers from the Polar Circle in the heart of Finnish Lapland. The hotel Snow Village gathers about 15.000 tons of snow to renew and rebuilt the icy masterpiece that is 20.000 square meters. This is an impressive chain of snowy tunnels with the colorful lights. You can go to the icy bar, disco bar and one of 30 rooms, decorated with ice. Every next room is comfortably furnished. The room thematic is changing every year. There is one thing that must not be changed – much snow and ice.
Even beds are made of snow. Do you think it is too cold to sleep in a cold room? Do not worry! You may use thermal sleeping bag that keep you warm at night. You are also offered to drink hot berry tea to help you to wake up in the morning. You will be surprised how much pleasant and comfortable the icy hotel may be. If you feel cold, there is a sauna, available for visitor day and night. There is also a back room that is called hot room, special for people, who do not want to stay in cold.
Icehotel, Jukkasjarvi, Sweden
Have you ever heard about the popular Icy Bar? It is situated right here, in Sweden. This place welcomed visitors for more than 26 years. The Icehotel gathers the most creative sculptors from all over the world to turn 10.000 tons of icy water into the luxury hotel. You can see a lot of interesting things inside the hotel, including tropic jungles and labyrinth. Every room is individually designed. More than 50.00 of people from 80 countries of the world come to visit Icehotel. They used to go to the Icy Bar to drink hot cocktails to be inspired with the local nature and atmosphere.
If you want to stay here for night, you should have an excursion tour. Try yourself in the role of sculptor or go to visit local restaurant to have dinner in an icy atmosphere. Are you interested? Go ahead!
Sorrisniva Igloo Hotel, Alta, Norway
If you are looking for a calm rest, your choice is Sorrisniva Igloo Hotel from Alta. The family that owns the hotel came to Alta in 1885. They are experts in boating, safari and skiing in Norway. They founded Igloo Hotel in 2001 on the banks of Alta River. To make you warm, there is a sauna that works every day at 7 o'clock. This is a nice opportunity to get warm before breakfast. The hotel is proud of the opportunity to welcome about 450 visitors in winter season.
You may spend your day, driving snowmobile to get a place to see the North Lights. If you want, you can ride a deer to have exotic trip. There is a cozy restaurant Laksestuna, decorated with stone, wood and ice. The restaurant owner keeps the cuisine calendar to prepare interesting and various local food.
Hotel de Glace, Quebec City, Canada
The only one popular hotel in Canada is Hotel de Glace, situated 10 minutes driving from Quebec City. This is the best choice for everyone who wants to spend time in an exotic place and learn the culture of city all together. The hotel welcomes you with the great snowy ceiling, hot pool and exciting tunnels and hills, made of ice. The fireworks show makes your impression of the hotel brighter. There are many celebrities and interesting people come here to make films, pictures, sculptures. This is also a popular place to get party for the whole night with hot drinks.
Never forget about Iceland! The country boasts with many different hotels, including lux hotels with classic design and extreme living conditions. The first popular place to stay is Nordica Hotel – the best visiting hotel in the popular Icelandair Hotels Chain. You can hire a car in Reykjavik to get from the city center to suburbs. This is a comfortable place to get to icy attractions around the city. The rooms go to the ocean and mountain view. You can use hotel parking to use your car every day. Of course, the hotel is not icy but it is the start point to the popular Iceland attraction – Icy Caves.
There is a national Park in the South part of Iceland. Actually, the country territory counts a lot of special places to watch icy caves. The caves are made of big ice cellars. The most popular of them is Icy Cave of the Vatnajokull National Park. The cave was naturally created for many centuries. The cave looks amazing and beautiful. Of course, you cannot stay here for nigh but take interesting pictures.