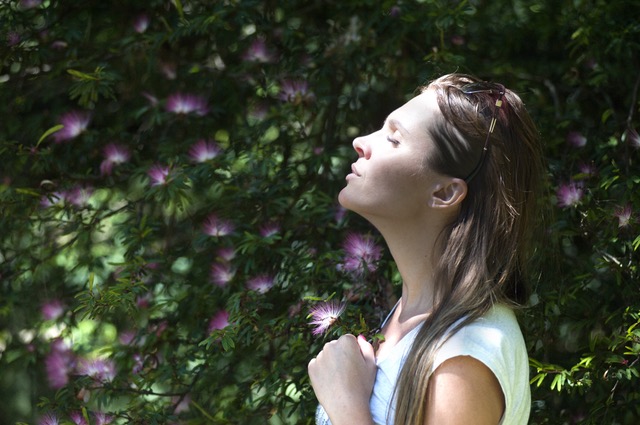 There is a reason why we are going back to the roots again. The skincare market is flooding with various products that promise flawless, radiant skin. Some of them even deliver their promise temporarily, but in the long run, you are lapping up on toxic chemicals that get absorbed into your body through the skin.
This can have dangerous consequences in the long run. And, let's face it, the glow that natural products impart to your skin is much brighter and longstanding than that rendered by artificial products. So here are some great skin masks that will turn the clock backward and give you that dewy smooth skin you are always seeking out.
1. Say Hello to Brighter Skin with This Almond Sugar Scrub
What You Will Need:
3 tablespoons of fresh cream
1 cup of white sugar
1/2 cup of brown sugar
1/2 cup of ground almonds
2 tablespoons olive oil
Directions: Blend all these ingredients well. Apply with circular strokes on your face. Keep it on for ten to fifteen minutes and then wash off your face with lukewarm water. Cleanse it again by cold water. Pat your face dry.
This mixture serves as a great exfoliator, and helps you get rid of dead skin cells. Dead skin cells deposit dull your complexion. Thus this natural scrub helps to lend smoothness and brightness to your skin by getting rid of the dead skin cells.
2. Moisturize Your Skin with Natural Oils
What You Will Need:
1 teaspoon of castor oil
1/4 cup olive/almond oil
Directions: Dry skin needs a lot of TLC, and the more natural you go, the better. Use natural oils to balance oil requirements and production for dry skin. Mix the above oils and gently massage on the skin. You will remove dead skin, counter the dryness and restore glow and moisture to the skin. It also has anti-aging properties.
3. Use a Basil Toner For Acne-Prone Skin
We have all heard of the golden rule of skincare. Wash, tone, moisturize. When you have acne-prone skin, the right toner is absolutely essential. Artificial products often end up causing further breakouts and inflame the skin. This basil toner is just perfect for your skin.
What You Will Need:
3 tablespoons dried basil leaves
1 cup boiling water
1 strainer
Directions: Crush up the dries basil leaves and mix them in a cup of boiling water. Cool the mixture. Strain out the leaves and put it in a bottle. Use a cotton ball to dab the toner gently to your face post cleansing. Your skin will fresh and rejuvenated. Make sure to apply the toner evenly on your face.
The basil based toner clears acne causing bacteria and improves blood flow to the skin giving it a natural radiance.
4. Fight Allergies and Rashes with Raw Honey
Honey is a storehouse of nutrients, enzymes, vitamins, and skin-boosting acids. It can be very useful in treating multiple conditions like bacterial infections, psoriasis, and dermatitis. It is also a perfect cure for rashes and allergies.
What You Will Need:
1Tablespoon Honey
1/2 Cup Baking Soda
Directions: Warm half a teaspoon honey between your hands, by rubbing it gently. Now apply this on your face and keep it on for ten minutes. Rinse with warm water and pat dry. It will visibly reduce scars and rashes, make your skin smoother, and moisturize it as well.
Honey and baking soda serve as an excellent exfoliator for those with dry or sensitive skin. Add 1/2 cup baking soda to one tablespoon honey. Let it sit on your skin for fifteen minutes. Rinse it off with warm water. It will heal and moisturize your skin while leaving it dewy smooth. There are a number of other honey face masks you can experiment with to boost your skin.
5. Opt for Clearer Skin with a Kiwi Mask
Some natural facemasks are better than a trip to the salon. Made from ingredients that contain multiple benefits for your skin, this is a hydrating and lightening face mask which works wonders on blemishes, acne and acne spots, along with revitalizing your skin.
What You Will Need:
2 Kiwis Pureed
3 tbsp Plain Yogurt
1 tbsp orange juice
1 tbsp almond or olive oil
Directions: Puree the two kiwis. Blend the other ingredients separately till they are creamy. Add the puree to this mixture. Apply gently on the face. Leave on until dry. Rinse well. Kiwi is high on Vitamin C. It also contains alpha hydroxy acids that is extremely good to maintain the elasticity of the skin . This mask leaves you with rejuvenated skin that appears lighter. Using this mask on alternate days will infuse energy into your skin and you will be rewarded with a brighter complexion.
6. Turn the Clock Backwards with this Strawberry- Yogurt Mask
Believe me when I say that fresh ingredients from your kitchen can prevent and reverse those fine lines and crow's feet much better than your expensive spa treatments. This anti-aging moisturizing mask is all that you need.
What You Will Need:
1/2 cup quartered strawberries
2 tablespoon yogurt
1 egg white
Directions: Blend all the ingredients till there are no lumps and it has a creamy texture. Apply the mask to a clean, dry face. Let the mask sit for around 15 minutes. Rinse thoroughly. Pat your face dry and apply some olive or almond oil to replenish the moisture. It's a nourishing mask for your skin, and prevents signs of aging on your face.
You can also store and keep this mask in your freezer. The cold mask appears extremely refreshing.
7. Opt for Natural Skin Care Products
Though all of the skincare routines were extremely simple, if you are pressed for time, or just not in the mood for making some skin food, you can always opt for products available in the market that are completely natural and chemical free. To help you in choosing the multitude of products available, skin care reviews online can help narrow down the choices as well as know which products are best to use.. Luckily, today we have a lot of cosmetic brands that produce completely natural, plant-based cosmetics that are soothing and beneficial for your skin. Do a little research and find out about these skin-friendly, plant-based cosmetic manufacturers. Before buying their products, avail online freebies. You will find a lot of free samples online. Test them on your skin to find out which are the products that suit you the best.
To Conclude,
Work towards really nourishing your face with these all natural DIY face masks. Wash your face thrice a day. Drink lots of water and make sure to always test a little bit of the product on a small area like the back of your wrist, even if it is a homemade mask. If you would like to share what are your go-to natural ingredients to pamper your skin, write in the comments section and let us know. We would love to know more such masks that make our faces and skins happy.