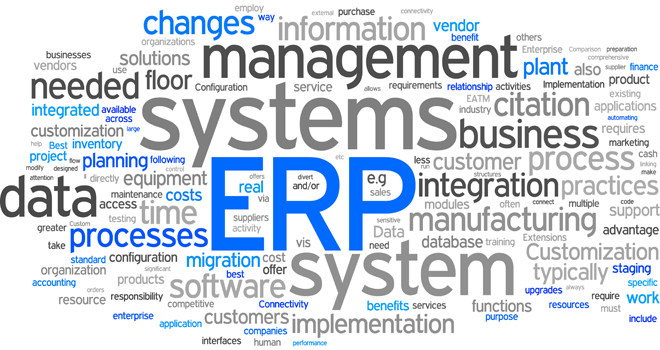 ERP, Enterprise Resource Planning is an important application which provides necessary solutions to systematize the functions of individual departments with a single application. It is helpful in tracking the workflows across different departments thereby reducing operational costs and efforts required for a manual tracking. This is the most effective system that offers complete visibility of all the processes and provides useful information especially to the senior management personnel. To centralize and simplify the processes, it is a perfect tool for all the business units. All the tasks can be completed with automated applications thereby increasing productivity and organizational efficiency.
What role does ERP Play in Finance Module?
Choosing ERP finance can be a profitable decision for any organization. To improve the management and control in the financial area, The ERP software is highly recommended and considered for a smooth financial flow of a company.
To manage the flows of money, ERP finance module keeps a track of all transactions which includes the balance sheet, budgeting, payment receipts, tax management and bank statements. For running a business smoothly in terms of money, this module is ideal for any organization.
Other benefits of ERP Hosting
A business has to struggle with the accounting procedures. For financial reporting, time and efforts can be reduced with an ERP system. It helps in reducing delays and improving employee productivity considerably to analyze and integrate the financial data.
Every business is prone to human errors. With ERP applications, the errors can be eliminated to an extent. It can prevent data repetition. A business having multiple storage locations can be rectified with ERP.
The data has been kept secured with passwords for various departments. This means that your data is safe and secure if it is on an ERP Software. It helps in maintaining up-to-date information and also provides accurate and updated data to deal with the customers more efficiently and easily.
A deep insight for making business strategies
With the reports that can be fetched from an ERP system, The Company can make strategies to improve its business processes, increase sale and profits. These reports are helpful in making plans for different departments.
As a business grows, it is difficult to manage the sales margin and profit ratios. With this automated process, the accurate information can be shared to make the decisions on time. For evaluating the business progress, the system can synchronize the reports for an immediate access.
ERP is not just software but it is a key to all your business problems. To make the decisions for HR, finance, purchase, inventory and various other areas, ERP software is an ultimate solution for all the problems. It consolidates the processes with an optimum use of the resources and improves efficiency and boost growth. The IT companies provide sophisticated solutions along with the variety of services to handles the processes and various operations. To get the services, you can find the reliable companies on the web for your ERP needs. Get in touch with us to find out more about our services.