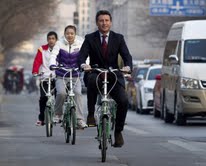 London city is huge. Finding the right location to live in London, which is suitable in terms of budget and accessibility, can be a daunting task. If you are visiting the city on a defined budget, then look at this guide. Here you will get an idea about how you can save more money with accommodation, food, and sightseeing in London.
Low-Cost Living
Choose Right Location
Location is always the key component to cut-down the cost of living in London. If you pick the central area, you can easily walk or cycle to top tourist attractions and restaurants. Hotels in Central Londonare available in different price tags, often amusing travellers where to live. You can get your hotels booked through Londonhotels4u as it claims to be a website that offers best hotels at best prices. Be wise and scout for right location in the City, where you will find cheap accommodation as a backpacker or family traveller. Average bed and breakfast or cheap accommodation prices are £30-£35, depending upon when and how you book them. Booking an online accommodation is always the ideal way to save money on your accommodation. To get more benefits and attractive deals, book a hotel well in advance.
Shared Accommodation
If you feel that booking a hotel room is not your cup of tea, then choose a more conventional approach, by moving into shared accommodation. There are many small and big house-shares, which you can share for 2-3 or maximum of 7 people.
Become a Property Guardian
Another great option to save your travel money is becoming a property guardian in London. It is an affordable living arrangement, which helps you live almost rent-free in London. You can become a property guardian for a minimal amount of rent, by simply keeping a watchful eye on the property. For students, freelancers, or other budget travellers, this option is perfect solution for your housing needs.
Cheap Travelling
Do Not Waste Money on London Transport
London transport can be expensive, but you can save your money in many ways. Get an Oyster Card and save money on individual journeys. Buying single tickets every time is just waste of money and time. Oyster Cards help you to save a lot of money on your tube or bus travel within the city. So, when you arrive in London, make sure you buy an Oyster Card for yourself to cut the transport cost.
Keep Away from Cabs
Cabs in London may overcharge travellers. So, when you are on a night out in the city, make sure you return back using trains or tubes. If you miss it, then local night buses are available too. Never be tempted by illegal minicabs in the city, even if they offer a good price. Travel safety is of prime importance and do not compromise on that to save a couple of quid.
Eating on a Budget
Cheap Restaurants in London
London is home to top Michelin-starred restaurants in the world, but not all have unimaginable prices. You can scout for a restaurant that does not have a license for selling alcohol, rather allow you to bring your own booze. This will help you to save a lot on a great night out in London. If you like street foods, then search for some great street food vans, serving all you need to fill up your stomach. London's top gourmet food trucks are easy to spot at Broadway Market, Shoreditch, Kings Cross, and Portobello Road Market. Head to these areas, whenever you feel hungry or just want to have a taste of London street food.
Affordable Sightseeing
Free London Museums
London is a historic city, with plenty of museums and art galleries to amuse travellers. If you are visiting the city on a budget, then do visit these free museums in London. It will take you many weekends or holidays to get through all the museums in the capital. Have a look at some of them, which you can visit for free:
Museum of London
National Maritime Museum
Sir John Soane's Museum
British Museum
National Art Gallery
Natural History Museum
The Victoria and Albert Museum
Bank of London Museum
Imperial War Museum
National Portrait Gallery
Science Museum
Tate Modern
Tate Britain
Unlimited sightseeing, cheap eats, and affordable living, London has them all for a visitor travelling on a limited budget. Just follow these ideas and enjoy a wonderful budget vacation in the capital of England.
Author's Bio: Celina, a professional travel writer, loves travelling to different world locations and exploring sights on a budget. She has been writing on budget travel from past 3 years.