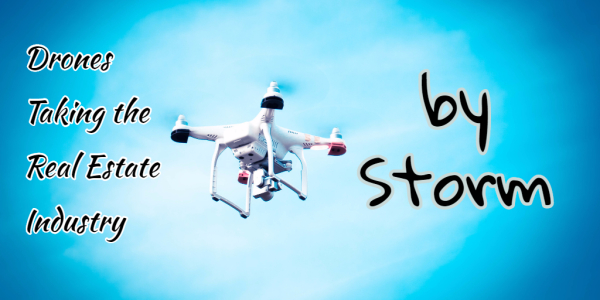 When real estate and drones are used in the same sentence, some people scratch their heads and don't get it. For others, their eyes light up. Technology in the form of drones is starting to give many real estate agents and owners looking to sell their homes, a real edge in the market. Gone forever are the days of a few snapshots in a newspaper-like magazine at the grocery store.
The real estate business has been making good use of the Internet for years with quality color photos and even some video footage. But now, drones are beginning to take the real estate industry by storm. Here are some implications of drones in real estate.
The Gist
Imagine getting an aerial video of not only your home but the surrounding boundaries of your land. Whether you're a real estate agent, a homeowner looking to sell or a buyer, that would help immensely. Those watching would be able to see all of your unique selling features.
Edges of neighboring properties
And much more
More Interest
It's estimated that those who use drones to make videos of their home and surrounding property get 94% more views online. Buyers have busy lives and can't make it to multiple house showings easily. Your video of what you have to offer helps to solve that problem. Now you not only gain more interest from customers but find the ones who are truly interested. There's no wasted time for the agent, seller or buyer in a face-to-face meeting that wasn't necessary. Those who come knocking after the drone video will have a better idea of what to expect.
You'll Be Unique
Being unique in a positive way is a great thing when you're trying to sell something. It separates you from the competition. Although drones give a fantastic view of what you're selling, they are still surprisingly under-utilized. That is likely to change in the near future. But for now, this gives you the extra wow factor you'll need to find the perfect buyer for your home. You'll stand out from the crowd.
High-End Homes
Especially if you're looking to sell a home that's worth over $400,000, drone footage will be your best friend. More than any other segment of the housing market, aerial drone footage is more and more becoming the norm with high-end homes.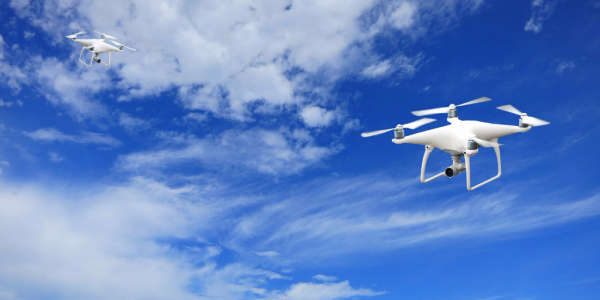 Height of Drones
There are generally two heights at which real estate drone footage is captured. One range is the 30 to 50-foot range and the other is in the 50 to 100-foot range. Anything over 400 feet is actually illegal as monitored by the FAA.
Hire A Professional
For a number of obvious reasons, you'll want to hire a professional drone videographer. First, you'll want the best quality of video possible. Homemade footage would almost certainly hurt your ability to sell your home. The second major reason is because you'll want someone who has the certification to fly such a drone. A section 333 exemption is something to look for in the operator. Another option is a remote pilot certificate. Your professional will be able to work with you regarding background music and getting your footage on the web for you as well.
In Conclusion
With a little extra effort and attention, you'll be in a completely different category of marketing and selling your home. More exposure and interest will lead to a faster sale in the price range that you seek.
Jodi Bakst is known for her straight-forward approach to real estate. She has an unparalleled reputation for listening to her clients and delivering results, whether that be in finding the right home for buyers or selling homes