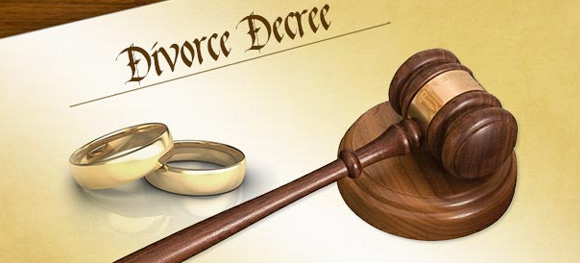 When emotions and sober reflection run deep, you might want to use some help. For that you could consider the company of a friend or a family member. At least it warms the heart to have a hand to hold and a voice to guide. But something's gotta give especially in a divorce situation.
A penny for a friend's or family member's thought viz-a-viz day to day running of a family, they would feed you with enough useful tips. However, the reverse is the case when it comes to dissolving a marriage. It takes only people who have had their marital relationship dissolved to offer quality advice.
For the record, most of 'em would tell you that if they were to do it all over again, running to a friend or family member for help will be the lasting to do. That may sound odd but I share the same sentiment for some reasons which are given thus.
There is a tiny little line between secrecy and publicity. And the moment you start sharing your personal or family affairs especially ones as ugly as a divorce lawyer with your friends and family members you are denting your image. No sooner than latter, what you consider a secret will become an open one or better still a talk of the neighborhood.
However bad the feelings of knowing that you're letting go of your partner hurts, control it. Don't let it control you. Have some reservation when sharing your stories with others. There are certain part of your affairs which are not worth delving into with friends. Such little dirty secrets make the ugly skeleton in every family's cupboard except that it never airs. It wouldn't be such a good idea to make your friend or family your personal mentor to discuss such things with.
You could trust no one but yourself. Besides, you did trust your partner but now you are breaking up with them because you can't stand their unusual behavior. According to my study and understanding of human behaviouralism, when the going gets tough or people have misunderstanding they look for something to use against each other.
Your little dirty secret might be that thing that your friend will use in a file against if you ever have problems with them. You wouldn't like your friend mentioning to you that the same reason you don't get along well with people is the same reason that you can't keep a relationship. That hurts really bad especially when you know that it's not your fault that you and your partner have to path.
Ok! Let's say you and your friends are really close and you could trust them to not publicise your ills, a very rare gem, their judgements and uncomplimentary remarks would bring back sad memories, those of yesterday that you would want to let go. If it doesn't wound your feelings more, it would make you feel embarrassed.
It does make sense to let the sleeping dogs lie by just retreating to shell, keeping calm, meditating and avoiding all sort of association that would make the situation a lot uglier than already is. After meditating and you have come to conclusion that divorce is not an option, consult a divorce attorney to discuss your situation with them. If you are looking for a real voice to guide you, your divorce lawyer would make a perfect one. A lawyer uses their expertise of family law and experience of helping people manage family issues to render the ultimate solution to a situation.