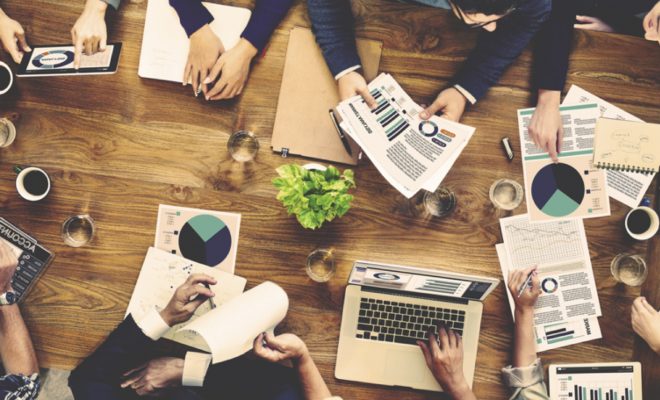 Digitalization has touched every aspect of the business and it has changed the way we interact with the customers and the way we interact internally. As a business owner, you have adopted digitalization in every possible aspect, but you still maintain the authority of signing documents the classic way. Although, there is nothing wrong in that; but, you are probably not aware of what you are missing on.
Treat this blog as a revolution targeted at getting rid of the notions that signing in person is the fool proof way of eliminating frauds and also that adopting eSignatures puts you at risk of misuse.
Getting Rid of the Apprehensions
There is very less possibility of your eSignature being misused because of the authentication process involved. An assurance for you is that it is less likely to be misused than your preferred pen signature. It is because every service provider incorporates a mechanism like sending e-mail alerts whenever your signature is used. The possibility of misuse is only when someone hacks your e-mail account along with your signature process which is a rare phenomenon.
Recognizing the Benefits
Unlike the apprehensions (which was just a couple), the benefits of using an eSignature are many. Let's look at the benefits that lure business owners to move to eSignatures.
Save Time: Time is of essence in every business and no one would like to waste time. Using eSignatures help large or medium scale enterprises save time by not having to dedicatedly designate a signing authority who would be sought after before every transaction requiring a signature.
Reduce Cost: You would be wondering how transitioning to eSignatures can help save money. While signing a paper does not cost anything, the paper does. The more dealings that you have on paper, the more you cost will be incurred. Switching to eSignatures can help you track dealings online without much hassles.
Enhance Interactions: The ease that online interactions bring are unmatchable. You would be able to interact better with employees and clients by signing the appointment letters or contracts within no time. These soft copies can be used for future references with ease without having to carry hard copies everywhere.
Comply with Laws: The ESIGN Act of 2000 and the Uniform Electronic Transactions Act (UETA) have made provided the much needed authenticity to eSignatures. So, if you have been worrying about the authenticity, these two laws provide the authority.
Be Secure: Security has been addressed above in the apprehension section and it is an important benefit without a doubt. Securing all transactions with the service providers features can help you prevent fraud and also enable business partners to recognize the tampered eSignatures.
Choosing the Right Service Provider
All the benefits that an eSignature offers are unparalleled and to make the most of these, you need to collaborate with the right service provider. There are many companies that offer exceptional services and have some trademark features to take extra care of your requirements. One such service provider is AssureSign which integrates well with Microsoft CRM development.
The use of eSignatures in all business interactions is expected to grow with time. Almost 65% of businesses in the United States have already embraced eSignatures and are benefitting from it. If you have not made up your mind yet, give no second thought to this advancement. There are only pros and no associated cons with the incorporation of eSignatures in every business. Read about the success stories to motivate yourself or convince your company to transition to a technology that is the future of business transactions.