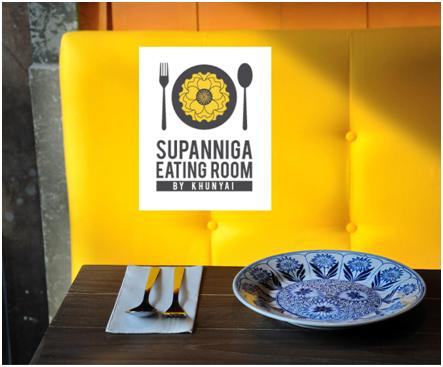 Bangkok is famous the world over for its vibrant nightlife, unique cultural experiences, and of course, its cuisine. Like most cities accustomed to tourism, there are five-star hotels and international restaurants that rival Paris in both luxury and price. However, if you want to stay and eat on backpacker funds, Bangkok offers dozens upon dozens of options; you simply need to know what to look for and where to go.
Low – Meals under $10
Bankara Ramen
Located on SukhumvitSoi 39, Bankara Ramen offers fast and delicious cuisine for those on a tight budget. As the Bangkok branch of one of Tokyo's most popular ramen restaurants, stepping into Bankara Ramen is like being transported to Japan. It may not be the quintessential Thai experience, but if you're in search of a tasty and cheap meal with sizable portions, Bankara Ramen is for you. I especially like the sankoichi ramen, which features pork belly that is slowly braised and melts in your mouth.
Yum Saap
This is a favorite new Bangkok restaurant. Here, you'll find large portions of amazing Thai food to please your palate and fuel you up for a night out on the town. The best thing about Yum Saap is that you can actually see your meal being cooked while you wait, because the kitchen is smack dab in the middle of the restaurant. The large menu is quite diverse, with meals starting at only 40 baht, or $1.15. If you're in search of terrific, authentic Thai food at an irresistible price, Yum Saap can't be beat.
Somtum Der
It may not be chic, but Somtum Der provides authentic and delicious Isaan Thai food at an affordable price. The restaurant's menu is inspired by the fiery palate of KhonKhaen province, and there's definitely no lack of unique ingredients and condiments, such as a pungent fermented fish concoction known as plara. However, if you want something more agreeable, Somtum Der offers up chicken fried to perfection, papaya salad with vermicelli noodles, meaty and delicious soup with pork bones, papaya salad with coconut rice and mackerel, and many more unique and delicious dishes at prices that would make extreme couponers blush.
In addition to its endless food stalls and diverse line-up of deliciously cheap restaurants, Bangkok also has more than its fair share of budget-friendly accommodations. Soif you're looking to make your dollars stretch, HostelBookers can help you find the right accommodations at the right price, allowing you to get the most from your Bangkok experience.

Moderate – Meals from $10 to $15
Gossip
Led by emerging chef JulienLavigne, Gossip offers a pleasant mix of Italian and French dishes with an Asian influence. Some of the delicious menu options include seared tuna with wasabi mashed potatoes, arancini with tomatillo sauce, and Hamachi ceviche. With an expansive outdoor lounge and a cosmopolitan vibe, Gossip is a terrific place to relax, have a cocktail, and enjoy tasty and unique fare at an affordable price.
Supanniga Eating Room
If you're searching for a true Thai dining experience, Supanninga Eating Room on Song Thonglor is an excellent new Bangkok option. Located in a Thonglor shop house that spans three floors and inspired by cuisine from the Isaan and Trat provinces, Supanniga Eating Room provides you with an immediate initiation into Thai cuisine. The restaurant offers a diverse lineup of classical Thai dishes, but the crispy fish with sweet and sour salad is an absolute must.
Premium – Meals over $15
Issaya Siamese Club
When in the mood for a fine Thai dining experience, Issaya Siamese Club will not disappoint. Located in a charming and quaint Thai house on Rama 4 Road, the restaurant's cuisine is as refined and comfortable as its atmosphere. The menu is the epitome of classic Thai cuisine, but you must try the glazed pork ribs, succulent sliced pork with edible flowers and lime, and the baked fish with chili glaze.