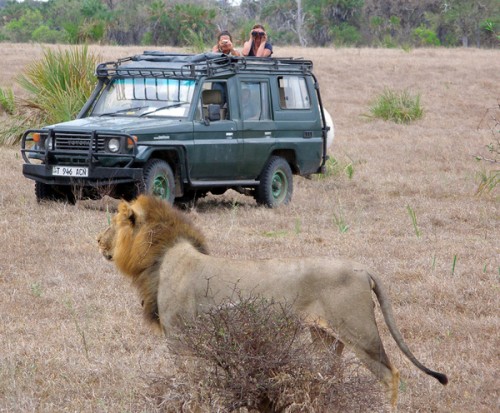 Tanzania is a beautiful and vast country that is quite richly endowed with natural wildlife. The great land of Tanzania has been a constant and keen haven for adventure seekers, wildlife enthusiasts, nature lovers, zoologists and tourists for almost a century. With globalization and increased connectivity of places worldwide, Tanzania is now grown into a wildlife tourist hotspot that is much sought after by not just western tourists but also other tourists from the world over.
As such, the tourism industry in Tanzania has seen a boom with more than 500 Safari companies sprouting up all over Tanzania. So many Safari companies can be extremely confusing especially for a first time traveller. Here are a few tried and tested methods by experienced travellers to Tanzania that are sure to help you get started with confidence:
Take a good amount of time out from your daily routine, weeks before you plan your travel to do a detailed search on the internet for safari companies, their possible itinerary, and facilities, pick up and drop points, package inclusions and reviews. Make a list of ones that are practical and makes you feel comfortable and reliable. Look up on Trip Advisor and other travelling forums that can give you a good amount of information that comes first hand from travellers themselves.
Many of these travellers can be the great guides and can even suggest a good Safari company with the right contact points. Pick up Safari brochures and go through them, check the how, why, where and what of each one of their itineraries. Do not overlook U.S. based Safari companies that include to and fro plane tickets and Visa registrations in their package. Make a list of all the safari companies that offer an itinerary that suits you best. Now is when you have to compare prices. Mail the itineraries to the chosen safari companies and ask about the prices so you can gauge the pricing policy.
Once You Have Chosen Your Safari Company:
Write them a detailed email about your food preferences, allergies, motion sickness, bedding preferences and any other personal issues that you think will help your guide make necessary changes to make you comfortable and the Safari pleasant. Make sure you put through all your doubts so that the safari guide can inform you if the place is befitting your personal/health condition.
Make a Request for Detailed Description:
Ask the safari company well in advance about the vehicle for travel, accommodation facility, quality of food, cuisine that are available, medication availability, doctor on call, restroom availability in the parks you plan on visiting and logistics from the airport to the pickup and drop points.
Prompt replies indicate that the safari companies are experienced and have a good strong hold in the area of tourism.
Finally, make a contact of previous Safari participants of the chosen safari company to get a good idea of what you are in for and what exactly to expect. Take a closer look at all the particulars mentioned with the prices listed before you swipe your card, and make the booking from a reliable source like Uniktour to ensure a hassle-free Voyage Tanzanie.