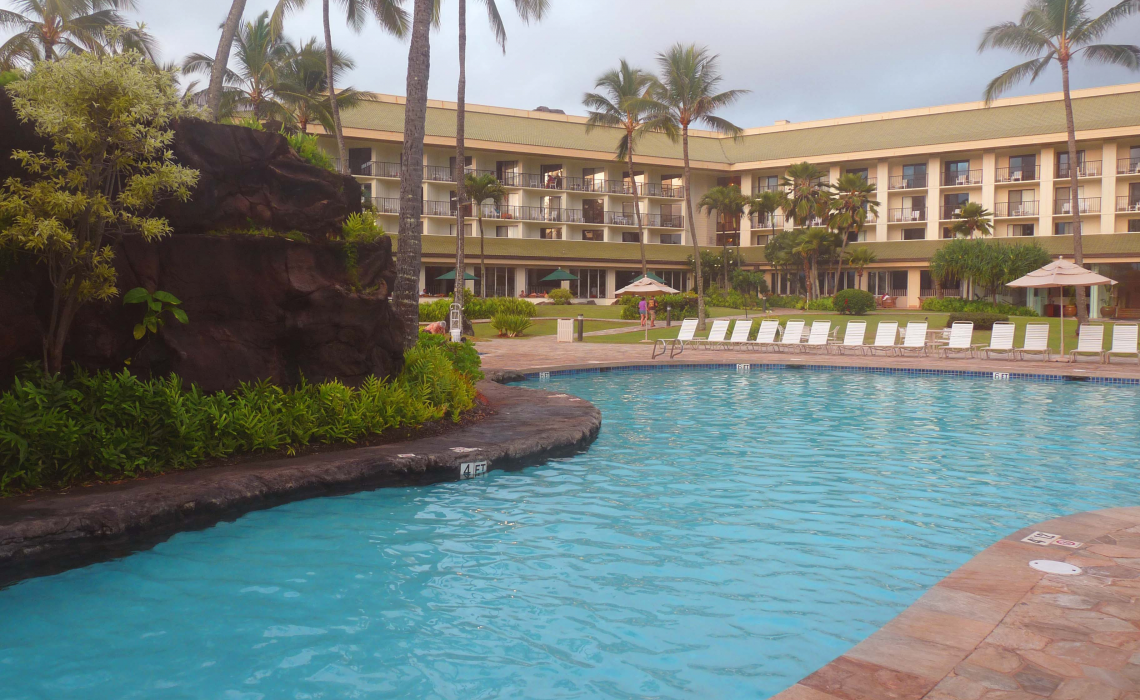 If you are taking the whole family to Hawaii for the first time, "Hawaii's Island of Discovery" is the best suggestion for families. This is the island of Kauai with beach resorts and adventures for the entire family. The environment of serenity on this part of Kauai makes it perfect for children and families and offers a wide variety of activities that are fun for everyone.
Na Pali Coast

The Na Pali coast many say 'feeds the soul'. This renowned coastline is regal and features green emerald pinnacles that tower above the shoreline for about 17-miles. Na Pali Coast is the Kauai's North Shore and features panoramic views of the Pacific Ocean, green cliffs and waterfalls plummeting into narrow and deep valleys. This rugged land looks much as it did hundreds of years ago when small settlements grew in the valleys and existed merely on the food they could grow and the fish they could catch.
This is a 15 mile stretch of coastline that is rugged and called "the Cliffs". Most of this coast is not accessible because of the cliffs that drop straight down. Sailing, hiking and rafting are the best methods to experience Na Pali's natural wonders.
Sea Caves and Sunset Dinner Tours

There are plenty of professionals who will help you and your family view the Na Paili coast line up close with an entry that is spectacular into sea caves. These rafts offer an amazing view of sea life, 3000 ft of cliffs and magnificent waterfalls. Some tours offer the sunset dinner tours that are quite romantic.
Zip-Lining

The newest activity that is becoming a favorite around the world is zip-lining up to 35 miles an hour above streams, valleys and rain forests on a zipline tour that is exhilarating. These tours provide you with not only a thrilling adventure but an educational view into Kauai's rich history. Enjoy the rush while soaring above a canopy of green jungle, sometimes up to 80 feet above the ground to a descend into the forest below. There are several zip-line companies throughout the island.
Kauai Backcountry Adventures

Backcountry Adventures has a one-of-a-kind experience on land that is private. Cross the flourishing mountainside via seven thrilling zip-lines to the tropical valley below. Then tube the irrigation system of the plantation through tunnels and canals dug in the 1870s. This is a great family adventure day for the entire clan.
Princeville Ranch Adventures
This is located on Kauai's stunning north shore and has it all – ziplines, hiking, horseback  riding, kayaking, and secluded waterfalls. The guided tours take you away from crowds to exploring private interior valleys and rainforest. Perfect for small family groups, with well-educated guides and very entertaining – all at a working cattle ranch! Family owned and operated since 1978.   

Other Tours and Activities
There are tours from Kauai to Pearl Harbor, the Polynesian Cultural Center or the Volcanoes National Park. You also can visit the Waimea Canyon and then go to the Kokee Natural History Museum to learn about Kauai's environment. Go to the pier at Hanalei Bay and let the children walk down to the pier's end to play in the North Shore sand.
So, if a vacation to Hawaii is in your plans, consider Kauai Island for an adventure your entire family can enjoy. This island is truly a wonderful and less expensive resort island to go to in the Hawaii chain of islands. There are plenty of activities for a family to enjoy while vacationing in this part of the Pacific Ocean and still be in the United States.
Author Bio

Jennifer Logan owns a small plantation that she inherited from her grandparents. The Plantation is near Kauai Beach Resort. When friends come to visit she loves to show them around the island and tell them about the history of Kauai.