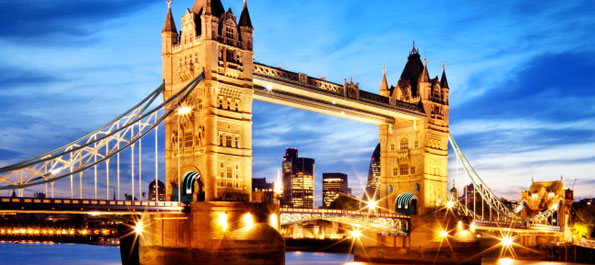 Plan your trip before you go: London is very large and very diverse and it is important to plan your trip. You must be clear about where you are staying at least – even though the housing is expensive, there are many possibilities of sharing a flat with people like you, but you must organize before leaving your own country.
Minicabs:
In London there are two types of taxis. The lifelong black you see waiting in the taxi and on the other hand, minicabs, normal cars often take their clients longer distances at a price significantly lower than the black cabs. There are companies licensed minicabs and phone number. It is always better to call ahead to one of these companies to order a minicab some time to simply call one from the street. In recent years, more and more car drivers congregate by the outputs of nightclubs or bars offering their services for a cheap price. You should not accept their offer, they lack the official driver license London.
The UK still has not joined the Euro and it has some drawbacks. The first is that you have to change your euros to pay for anything – from the airport train to your destination up to the weekly shopping. It is convenient to change some money before leaving for London. And if you are staying for more than six months, it is interesting to consider the possibility of opening a bank account with a bank English.
Public Transport:
In general the public transport system in London is very good. Although it may appear expensive at first glance, London's public transport offers many discounts for students, pensioners, tourists etc. You just have to apply your stay.
Eating:
London is not just like Madrid. Here there are many bars with a relative "menu of the day", but do not be misled by fast food establishments that sell poor quality food for a lower price. The best bet for fine dining in London with a student budget are the pubs. Almost all offer nutritious meals (not necessarily healthy) for a very reasonable price. First recommend a salad, a dish specialty secondhand pub and a tea (not coffee).
Cafe:
Speaking of coffee, it will be difficult to find a good strong coffee while in London, unless one of the cafeteria with coffees starting to be here for a few years. If you find it impossible to conceive the final breakfast or lunch or dinner without a good coffee, we suggest you search the sites advertising "espresso coffee" or (as the lesser evil) "cappuccino". On the other hand, could prove an excellent tea.
Colas:
The English love to queue. In fact, if you value the opinion that the British may have on you, you should always respect their philosophy of queuing. At bus stops, in supermarkets, in theaters, museums, subway, greengrocers, fishmongers, butchers….. In this country you do not need numbers or even say the phrase "Are you the last?" in England, and London is no exclusion, there is a cult of the tail that is important to understand. What in turns out to be an exercise in who can save them and enters the bus as in London is an exercise in self-control, turns, and loudly criticize everything that does not respect the queue.
Emergency in London:
The number to call in case of any major emergency in London is 999. If calling from a mobile phone, call 112. If you want to see the police in London on a topic that is not urgent, call 020 7601 2222
The Social Travel:
The Social Travel greatly complements the possibilities of the Internet, allowing the traveler to become a true creator of content useful to others who plan to travel in the future. The channels of expression are many; critical comments on websites specialized mini-guide format applications for smartphones and tablets, blogs, blogs, forums etc. You can also buy instagram followers, ultimately sharing travel experiences through social act, now reinvented by new technologies that have enhanced and increased their chances with some attractive formats, stimulants, attractants and constantly evolving.