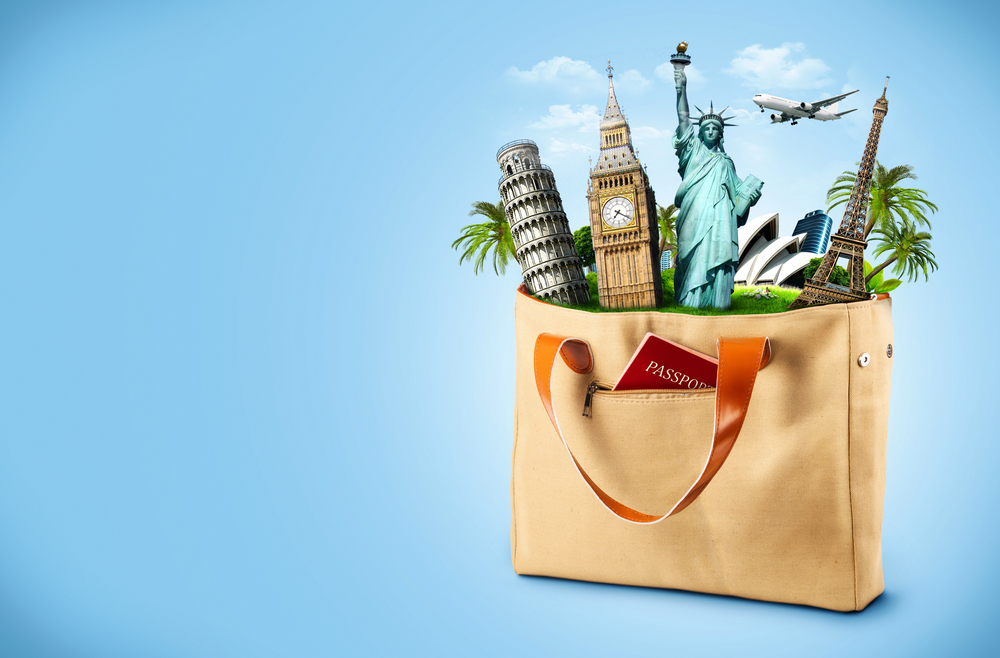 The popularity of taking a winter city break has grown over recent years as thousands of Brits realise that a holiday doesn't just mean spending two weeks in the sun. From a day or two away in Paris to a long weekend in Rome, the availability of cheap flights has played a huge part in the popularity of the winter city break, however most airlines add on 'hidden'  costs such as luggage fees which actually make the cheap deals less desirable.
One way of avoiding pricey luggage fees this winter is to only pack a piece of hand luggage. Most airlines allocate 10kg cabin luggage bags per passenger –  providing you with plenty of space for a quick weekend getaway.
Tips for Packing Cabin Luggage
Remember to choose a hand luggage bag that complies with the airline's luggage requirements. EasyJet for example have advised that suitable hand luggage for their flights must meet the size dimensions of 50 x 40 x 20cm or less. Packing hand luggage that does not meet luggage restrictions may mean that you will have to pay to place the bag in the hold.
Rather than pack the toiletries that you usually use, pack travel size bottles instead. Travel sized shampoos, conditioners and shower gels will save ample space in your suitcase – remember to check that any liquids are under 100ml as you will not be allowed to carry these onto the flight with you.
If you want to take a handbag with you also, airlines only permit one piece of hand luggage per person – so make sure you choose one of the holdalls with wheels so any additional bags can be easily folded to fit inside your cabin luggage suitcase when you fly.
Although you may find room to pack an extra pair of shoes, if you are simply going to wear the shoes that you are travelling in for the full weekend, make sure the shoes are comfortable – sightseeing can wreak havoc on the feet therefore plasters are a must!
The capsule wardrobe is your best friend when packing for a city break. 'Capsule wardrobe' means clothes and accessories that can be easily mixed and matched together to create a number of different outfits that are versatile for day or night.
Don't forget to lock your suitcase with a luggage lock or choose a secure case like one from the Carlton luggage range – although your suitcase should always be within sight, adding a lock will give you extra peace of mind when travelling on the metro or underground from the airport to your hotel.