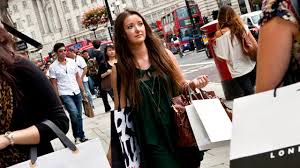 London is surely one of the most developed and also historical cities in the world, experiencing millions of visiting tourists every year. Many of the attractions in the capital, including the Houses of Parliament, Big Ben, Buckingham Palace and Westminster Abbey are some of the most recognisable sites buildings in the world, and these are just a small sample of London's cultural legacy.
The museums that you can find around the city are not only significant for their exhibits, but also for their spectacular architecture too. If you're thinking about visiting London this year, whether it's with the family or on your own, let's take a look at some of the top tourist destinations and attractions you simply can't miss out on.
The Museum of Brands, Packaging and Advertising
The Museum of Brands, Packaging and Advertising is a wonderful example of an alternative tourist site in the city. In this museum, which is a collection of works gathered by Robert Opie, you'll be able to see the history of consumerism in England, from the earliest brands to the companies that currently dominate our shelves.
From bottles and packaged toys to some of the most iconic advertising displays of the last century, this museum offers the most accurate representation of everyday domestic life in England, and it's a great place to bring the kids too as there are many interactive displays.
The Beatles Museum
Music has been an integral part of England's history from the 1950's, and it's still thriving to this very day! There's a great little museum in London that honours one of the world's greatest bands, the Beatles, and even though they came from Liverpool, they had a huge influence on the capital social and cultural music scenes. Located at 231-233 Baker Street, Regent's Park, there's so much to see in this museum, not least rare vinyls, band autographs, t-shirts, posters and many other collectibles that can be purchased of simply admired.
Borough Market
If you're looking to experience true London culture, then you have to visit Borough Market, one of the most vibrant tourist hotspots in the city. Home to hundreds of stalls, selling everything from food and clothing to music and art, you could easily spend an entire day here, especially if you're holidaying in London with the children. One of the best things about Borough Market is the food, and no matter what cuisine you're looking to try, you'll be able to find it at one of the many foot stands.
Although London is one of the most expensive cities in the world, that doesn't mean you have to break the bank to get there. Be sure to book your flights at http://www.cheapflights.com.au/flights-to-London for the best deals!
The National Gallery
London's National Gallery is one of the most visited museums in the world, and it is home to a number of famous works by Leonardo da Vinci, Renoir and Van Gogh. If you can, try to visit the museum during the weekdays, as weekends can get extremely busy. Furthermore, there's a wonderful art shop inside the National Gallery, and you'll be able to purchase original pieces from local artists as well as prints of famous paintings.