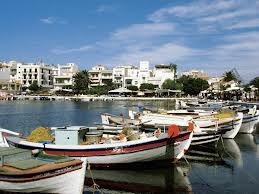 Holidays give us something to look forward to, but goodness gracious, aren't they expensive? However, if you're looking for an affordable getaway with the family, we've got some fantastic suggestions.
Normandy, France
Chateau de Lez-Eaux isn't your typical campsite. Located on the estate of a 19th century castle, this family-friendly campsite is smack bang on the border between Normandy and Brittany. And there's plenty for the kids to do on-site. With swimming pools, lakes, tennis courts, and games activities on offer, there won't be a boring moment.
Conversely, the surrounding local area provides an array of beautiful coastal towns and sandy beaches that are only a bike ride away. You can choose to take your own tent or you can book a chalet, treehouse, or mobile home.
Cirali, Antalya, Turkey
Beautiful, rustic wooden chalets that back onto a glorious beach? Could there be a better setting for your family to spend their holiday? These cabins are surrounded by their own charming gardens and you're just a hop, skip, and a jump away from Cirali beach. In August, you may even be lucky enough to watch loggerhead turtle eggs hatching on the shore. For £480 per adult, a Turkish breakfast and candlelit evening meal is included in the price.
South Sweden
Channel your inner-Viking by heading to Sweden's lakeside log cabins this summer. Get back to basics and make your kids go technologically cold turkey for a week. Here, the main method of transportation is a canoe and there are a variety of activities you can book, such as archery and horse riding.
Explore the surrounding area on foot or try a spot of fishing. You can even reach the cabins via public transport, so you can completely shake off the trappings of the modern world, as soon as you get there (who needs a car anyway?). Cook your own food on an open fire and drink ice-cold water from a well like a true Norse adventurer.
Kefalonia, Greece
Kefalonia is a Grecian paradise, with a stunning harbour town and pastel houses. For a bargain price, you can stay at the Kiki Apartments (complete with air conditioning and a pool). You even have the option to go self-catering if you want to keep things cheap and enjoy affordable family days out.
Barcelona, Spain
Barcelona has a really rich offering of experiences, including plenty of child-friendly attractions. And, of course, we have to mention the fantastic food on offer. The Raval Rooms come with everything you could want from a B&B: air-conditioned rooms, perfect location, flat-screen TVs, free Wi-Fi, and a roof terrace with stunning views across the city.
Lake Bled, Slovenia
If your family love the outdoors – including canoeing, horse riding, diving, hiking, and biking – Camping Bled could be the best holiday choice for you. You can either choose to pitch your tent right next to the lake or you can opt for a wooden hut, for a more luxe experience. You can even pay a little extra and bag a wood-fired hot tub.