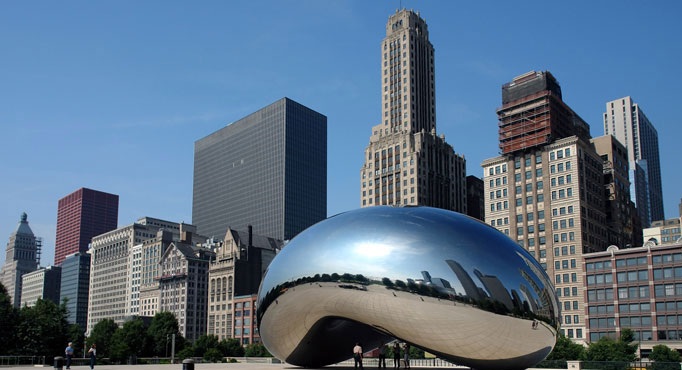 Chicago is an exciting place to visit with lots of attractions and good food to enjoy. Trying to pick and choose what to see over other spots is not always easy to do. Here are five of the best places you can see while spending time in the Windy City.
For the majority of people traveling to Chicago flying is much faster than driving the distance. Whether you are in Nebraska looking for Lincoln to Chicago flights west or New York flying to either the O'Hare or Midway airports, you'll get there much quicker by plane then any other way.
If you're a lover of ancient history then a visit to the Oriental Institute Museum in Hyde Park. It has the benefit of not being quite so trafficked as some other museums in the city and it features a magnificent collection of artifacts thousands of years old from famous Egypt, Mesopotamia, and Persia. An added benefit for people wandering it's halls is that the museum is free, although a donation is suggested. Most people give about $5-$10 and it keeps this facility running which has been around since 1919. The Oriental Institute is must see for history lovers.
There are many online websites that offer Cheap flight deals to Chicago and for those going extra long distances it's even cheaper in many cases. All this means is that you have more time and extra cash to enjoy your trip to Chi-Town.
Another great attraction is Millennium Park near the Art Institute of Chicago which offers great art as well as a chance to enjoy the outdoors while staying in the city. One of the most popular sculptures in the park is Cloud Gate designed by British artist Anish Kapoor. The sculpture reflects the Chicago skyline and all around it giving you a ground up view without straining your neck. It's really a beautiful thing to be able to see. Fountains within Millennium Park allow for children to cool off freely in the summer time as a sort of mini water park. It's no wonder the area is such a draw.
If you love baseball then it is difficult to pass up the famous Wrigley Field where you can catch a game with the Chicago Cubs. Having been built in 1914 it is the second oldest baseball stadium in the US and much beloved by Chicago. The Cubs have been there ever since. Games are quite frequent there and fairly easy to catch in either day or night.
If you like beaches then you're in luck, Chicago has lots of sand along it's shoreline on Lake Michigan. Summertime is perfect for warm weather and an opportunity to go for a swim. There are several beaches that can be picked from. The shoreline also affords lots of opportunities for shopping and good food eateries.
One great way to get a view of the whole city is to see the Sear Tower which is an amazing 1,450 feet tall. You can ride to the observation deck on the 103rd floor and see out for over 50 miles into the horizon.
These places are some of the best that Chicago has to offer and that is what helps to make this city one of the most popular among travelers in the Western Hemisphere. There is plenty to do and to see. Enjoy your trip!