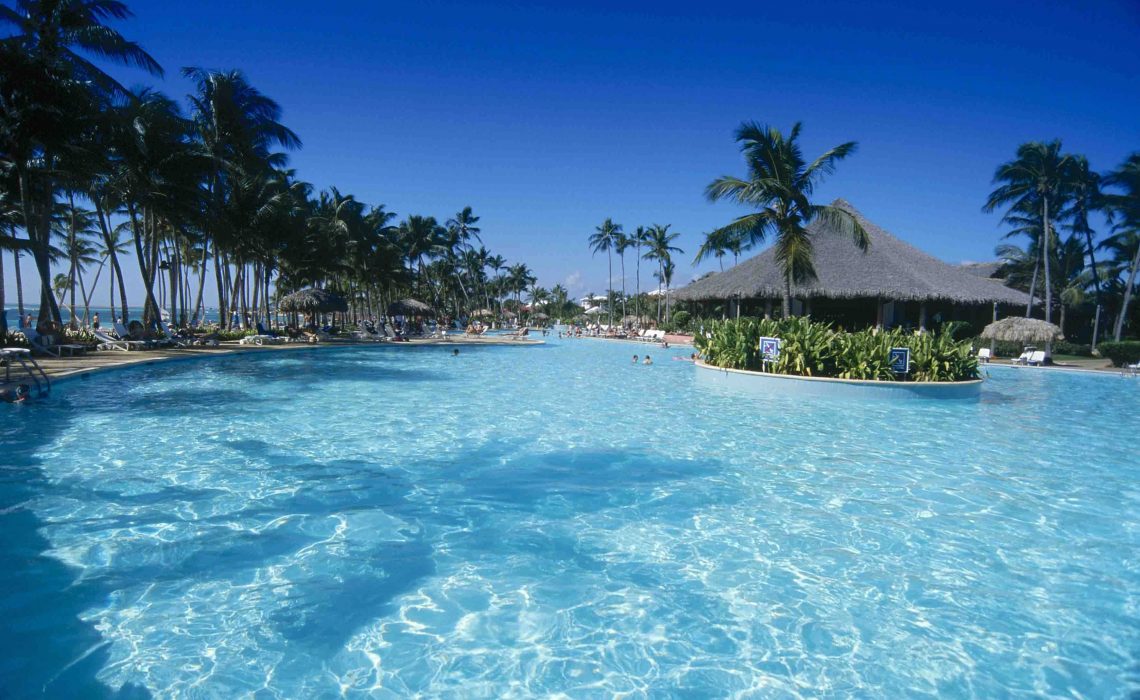 Stress is taking over and you can no longer deal with the harried pace of your crazy life. Translation: it's time to go on vacation! For your next tropical getaway, consider one of the following three resorts:
Renaissance Aruba Resort & Casino – Aruba
Wrestling between a trip to lively Las Vegas and a visit to lush, relaxing beaches? Combine the two experiences into one amazing vacation. You can accomplish just that by staying at the Renaissance Aruba Resort and Crystal Casino. Based out of beautiful Aruba, this tropical resort allows vacationers to get their gambling fix while still enjoying the tropical atmosphere and beautiful scenery that is only available in and around the Caribbean Sea. According to Expedia, pricing for guest rooms start at about $150 US per night.
Relax at the in-house Okeanos Spa or on the pristine beaches. If you're in the mood for some excitement, there are opportunities for boating, horseback riding and jet-skiing nearby. You can also visit the always-open adjacent Crystal casino. Available games include craps, slots, blackjack and roulette. And if you would rather lounge on the cruise ship's deck, well, that is an option too. There's nothing like a beach-side casino paired with the perfect martini to make you feel like you're in a James Bond movie. If you're looking to brush up on some gambling skills online, there are plenty of cool sites that can help get some ideas flowing.
The Tropical – Dominican Republic
Spending your mornings snorkeling, playing tennis or kayaking and the afternoon sipping margaritas on the beach sounds like a prohibitively expensive proposition. At The Tropical, however, it's part of your all-inclusive vacation plan. This Dominican Republic getaway offers all the usual perks of a resort vacation at a fixed all-inclusive price. They also provide plenty of evening entertainment. With two nightclubs: ICE and VIBE and two entertainment centers, you'll never run out of things to do.
All inclusive packages are available starting at $145 per person night for a double room, according to the resort's website. Spa services, motorized water sports, scuba and other excursions are available for an additional cost.
Haramara Retreat – Mexico
Located near Puerto Vallarta, the Haramara is a specialty retreat catering to travelers who are looking to reset and refresh through yoga and spa treatments in a lush jungle setting. Find a sense of peace and take it back to the real world. Haramara is an excellent getaway, as it is located in the midst of the beautiful Mexican rainforest. Here, yoga devotees can find their inner sense of calm during classes with world renowned yoga instructors held in thatched palapa huts featuring stunning views. Meals are healthy but enjoyable, in keeping with the entire retreat's approach to life. Haramara has been distinguished by Yoga Magazine as one of the best retreats in the world. Rates start as low as $124 per person per night in the low season. Group and specialty packages are also available.
Whatever your preferred method of relaxation and rejuvenation, you can find a resort to fill your needs. Do you have a favorite resort? Where is it and why? We'd love to hear from you in the comments.