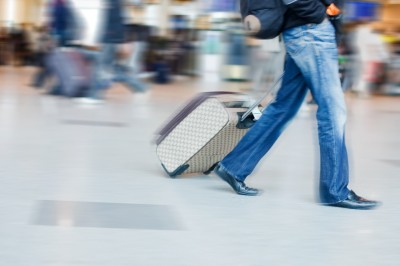 Human beings by nature would not like to remain rooted in one place for their entire life. Though they have their cultural and emotional roots strongly attached in place, they would to move places and have a look at other countries, cities, towns and get more information about their culture, way of life and so on. There are other people who would like to visit various countries to further the business and job prospects. This habit of moving around and visiting various countries and towns has resulted in great opportunities for all those who would like to make a career in tourism related industries.
In an economic scene of today where jobs are difficult to come by and where job security is a matter of concern, it always makes sense to look at job opportunities that are recession proof to the maximum extent possible. Though a downturn in economic situation could have a downturn in tourism activities, it will not ever come to a grinding halt. There could be man business people and job goers who may have the need to visit various towns, cities and even countries even in times of recession.
Hence, taking all these factors together there is little doubt that choosing tourism as a career option will certainly set your sights on the right path. Apart from economic and financial prosperity a job in the tourism and travel industry will also enable you to visit some of the best places in the world which may not have been possible under the normal circumstances.
Hospitality Industry The Right Place To Be
When we talk about tourism and travel industry, we cannot ignore hospitality industry, which is a by product of tourism and travel. As thousands and thousands of people move between countries, cities and continents the demand for qualified personnel in the hospitality industry keeps increasing at a surprising speed. There are a number of sub-branches when we talk about hospitality industry and a few of them are talked about over the next few lines.
A course in Hotel Management could be a wise decision if you are interested in taking care of people, especially those who keep moving from one place to another.
Cruise Management is another wonderful area which falls under the big umbrella of tourism and travel. You could be a part of some of the most luxurious and exotic cruise travels if you decide to opt for a job in this field.
Last but not the least spa management can also be a job career given the fact that tourists would like to be pampered and given the best of treatment and facilities.
Conclusion
While it is a fact that there are a number of opportunities available in the field of tourism and travel, it is important for us to identify the best of colleges and universities that provide us a valid certificate in tourism. Such colleges apart from offering quality education should also have placement facilities for successful candidates. If you wish to start a business covering tourism and travel, here too such courses will help you to plan and run your business better.
Author Bio

Toni Meadows is a retired Business professor who now blogs about education and it's importance in society. He has visited several colleges in Melbourne and has written his observations on business courses and opinions about each one.