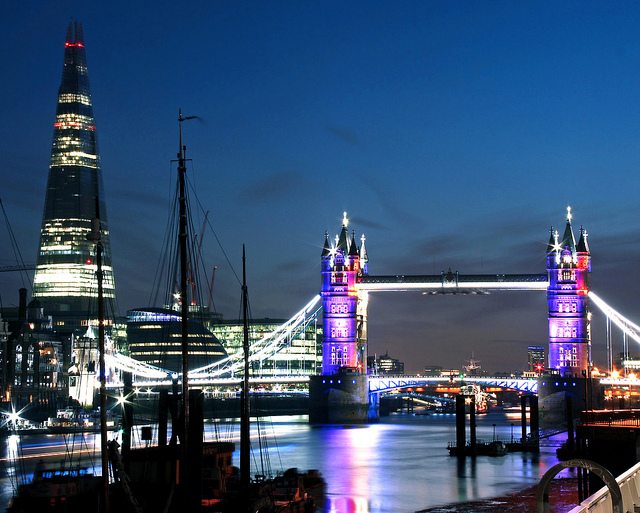 As the capital of the United Kingdom, London is one of the most exciting, diverse cities in the world. There is no end of exciting things to do in the big city, and there is ample opportunity to have fun, go wild and unwind. Whether it's a family trip, a visit with friends or a whirlwind weekend with your sweetheart, there are some fantastic things to see and do in London.
London has excellent transport links. Trains go from all the major cities into the central London stations, or bigger groups can hire a coach to London to take you straight outside the main attractions or your hotel. Once there, familiarise yourself with the tube and the bus system, and if you'll be making several journeys, invest in an Oyster card to save money.
If you have children in tow, or a group of very curious adults, London Zoo is a perfect starting place. Set in the stunning Regent's Park, the zoo is one of the best in the country with a vast range of critters to admire. If you prefer your adventures a little more watery, the London Aquarium on the South Bank contains sharks, a whole host of intriguing fish and all sorts of strange underwater characters. Or how about the urban farm on the Isle of Dogs for some semblance of country life?
Groups of friends should hit Oxford Street for the country's best shopping, or one of the two Westfield shopping centres to stock up on the latest trends. Covent Garden is good for some quirky pieces, and you can pick up some real bargains in the craft-crazy Greenwich and Camden markets. Then, take full advantage of London's massive range of bars and clubs for a wild night on the tiles. Leicester Square and Soho are ideal for crazy nights of partying with pals.
If you're heading to London with your lover, why not check out some of the fantastic museums and art galleries? The Tate galleries contain some of the biggest varieties of art in the UK, or head to one of the tiny, little-known galleries through the city. Make the most of London's thriving culinary scene by making a reservation at one of the top restaurants for romantic dining in style, and spend an evening strolling alongside the Thames.
London is by far one of the most exciting cities in the world, and no matter what you enjoy, you'll be able to find a way to do it, see it or experience it here.
Anita Turner loves exploring Britain's famous capital and regularly blogs about fun things to do on a day trip or longer London vacations.
Image License: Creative Commons by Dimitry B