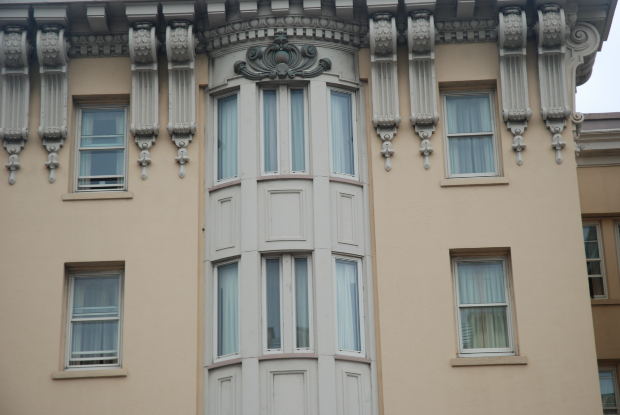 Tallinn is an immaculate example of classic meets modern. This highly modernized city has awe-strikingly preserved proofs of its roots pretty well, which constitutes much of its spell-binding charm. You'd even be more surprised to see that its architecture is a scenic blend of three influences:
Old Europe – Picturesque, quirky, and laid-back colorful houses made of wood which is very characteristic of the 1920s bourgeoisie.
Soviet Brutalist – The linear blocks of concrete and grays, which altogether give out that air of coldness which is highly characteristic of Soviet totalitarianism back in the day.
Modern Europe – You wouldn't expect to see McDonald's in such a medieval city, but in Tallinn you surprisingly would!
Toompea
Meanwhile, the old soul in you will adore the hill of Toompea, where you will see cobblestone streets and charming medieval houses as well as alleyways. You will definitely be impressed by how well the city has kept much of its history together through its architecture. From the foot of Toompea, the lower town sprawls outwards and is protected by what remains of the city wall, around which tourists can appreciate lush green scenery ideal for some peace and quiet strolling.
Tallinn Today
Tallinn was declared by UNESCO to be a World Heritage Center back in 1997 and the city since has greatly improved by building bigger roads, establishing posh districts where fashionable goods can be bought – pretty much resembling Zurich and Geneva.
Tourism
The tourism scenario in Tallinn, like many European cities, is quite thick. Planning a trip there in the summer should be done carefully as it tends to get insanely packed with tourists and day trippers. Accommodation may be a problem for last minute bookers, but early birds catch the best apartments and hotels in the city. On a brighter note, there are websites that provide comparison amongst different apartments like Apartment District Tallinn, which gives travelers an overview of their options. This should make the choosing process speedier and easier.
Getting to Tallinn
Aside from the railway which is said to be generally inefficient and unreliable, tourists can fly in through Tallinn Airport, the busiest and thereby most expensive Baltic airport. It is close to the city proper so you can expect to spend less on cab and bus rides to and fro.
Shopping
As mentioned earlier, this medieval city has done pretty well in further establishing bigger roads and commercial entities, especially those of fashion. If you are looking to shop during the course of your vacation, check out Viru Gate – the most fashionable shopping district in the city. You will also be enthralled by its gorgeous entrance marked by the two ivy-capped towers. Be ready to time travel into the 18th century once you get past them!
The Toomkirik
There's just something so lovable and timeless about old churches. The Toomkirik, adoringly nestled on a hill, was built way back in the 13th century and is to date the oldest in the entire Estonia. It is said to be where the city of Tallinn sprang forth and is its most popular tourist spot until today.
Cedric Loiselle is a passionate and ever on-the-go traveler who also takes pleasure in sharing his traveling experiences through exceptionally-written articles. For online apartment comparisons and reviews, he recommends apartmentdistrict.com.