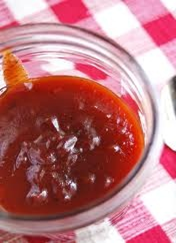 Sauces or dips are the mouth-watering food in this gourmet world. There are different types of sauces available in the market, which is used with variety of foods like pizza, burger, pasta, seafood, sandwich, fries and so on. Range of sauces includes cheese sauce, mayonnaise sauce, barbeque sauce, tomato sauce, chili sauce, white sauce, brown sauce, salsa sauce, and marinara sauce and so on. These sauces are easy to prepare at home and consumes very less time. Follow the recipe of different sauces to make it at home and save money otherwise look for a wholesale sauce supplier to buy wholesale sauce and save your bucks.
Basic Sauce Recipes:
1. Mayonnaise Sauce:
Mayonnaise is a yummy sauce that is made up of egg yolk. Egg yolk is whipped to get a saucy form and a little amount of edible oil (olive oils are mostly preferred) and few drops of lemon juice is added to it. Vinegar can also be used in lieu of lemon juice. All the ingredients are finally mixed well.
2. White Sauce:
To prepare white sauce, add equal proportion of flour and butter in one-cup milk. Amount of flour and butter can be used according to the desired thickness of sauce. For an example, thin sauce requires a tablespoon of flour and butter while thick sauce requires 2 tablespoon of butter and flour in a cup of milk.
3. Hollandaise Sauce:
More like an egg-based sauce to mayonnaise. It has a lemon tangy taste. Boil the egg yolk and add butter, pepper and lemon juice to it. Stir the entire mixture continuously to get a thick form of sauce.
Basic ingredients for barbeque sauce are chili sauce, 1 tablespoon of mustard, 2-tablespoon sugar, and 4-tablespoon vinegar, 1 tablespoon of liquid smoke, vinegar and ¼ cup of water. Recipe of barbeque sauce is quite simple. Add the entire ingredients in proposed amount and mix them well. Refrigerate the mixture overnight before use.
5. Brown Sauce:
It is made up of beef or lamb stock and hence, known as stock based sauce. The stock is simmered to make it thick. Other way involves sautéing of meat and adding wine to it. In both methods spices and herbs like tomatoes, onion, garlic, pepper and so on can be added according to the taste.
6. Vinaigrette Sauce:
Sauce that is made up of vinegar and spice is known as vinaigrette. It is low in fat. To prepare this sauce, cook vegetables like onion, tomatoes, garlic and other herbs and spices for odd 20 minutes. Once it is roasted, make puree of it and add vinegar and olive oil to the puree. Mix well and store it.
7. Salsa Sauce:
Mexican foods taste yummy with salsa sauce. Recipe of salsa sauce is simple.  Take a white onion, 2 tomatoes, 2 cloves of garlic, 1 tablespoon of Serrano pepper, one tablespoon of oregano, 1 tablespoon of lemon juice or vinegar, water, salt and chili according to the taste. Boil onion and tomato and drain the water. Blend them, add other ingredients to it, and mix well.
8. Marinara Sauce:
Italian cuisines taste well with marinara sauce. Recipe of marinara is similar to salsa sauce. Add a tablespoon of olive oil in a pan and Sautee garlic and basil leaves in it. Add water to it and allow onion and tomato to boil. Drain the water and blend the vegetables to make a thick puree of it. Add pepper, vinegar, oregano and chili flakes according to the taste.