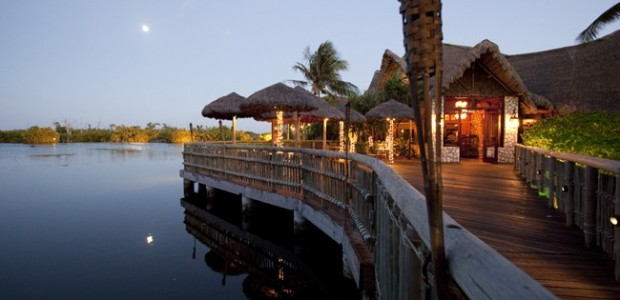 Certainly, the Cayman Island is a unique holiday destination for various reasons, including beautiful white sandy beaches, indigenous marine life and rich cultures.After two devastating hurricanes that hit the island a several years ago, many local eateries and restaurant shut down and were never to open again. However, in recent years, several new restaurants have come up to carter to the huge number of visitors the island receives every year. Many top chefs from the US have even moved to the island to render their services.
Some of the great restaurants worth checking out are:
1. Osetra Bay
As the name suggests, this restaurant boasts of a desirable caviar selection. Osetra Bay offers an elegant experience when it comes to dining. It has only been open for three years but has gained massive popularity because it offers a global menu. It is best suited for romantic dinners and special occasions.
2. Blue by Eric Ripert
If you are looking for elegance and class, then you will definitely feel at home at the Blue by Eric Ripert. This is the only restaurant in the Cayman Island that has an AAA Five Diamond Award. The restaurant is located in the Ritz Carlton Grand Cayman. The best thing about this joint is that it integrates the breezy setting of the beach with the luxury and elegance of Le Bernardin in New York City. It even has a few classic menus but mostly focuses on seafood.
3. Michael's Genuine Food & Drink
The original and main Michael's Genuine Food & Drink is located in Miami, USA. However, the owner has opened an outpost at the Cayman Island, and it is just as popular as the main restaurant. Both visitors and locals flock to this joint to enjoy their favorite meals such as oven roasted snapper, roasted breadfruit salad, seafood, grilled dishes and local avocados. The restaurant has a casual atmosphere with friendly and high-energy service. The chefs at this huge and beautiful restaurant focus on local, fresh Caribbean ingredients. This place is definitely worth checking out.
4. Blue Cilantro
This is one of the newest restaurants in the Grand Cayman. It is only about four years old. The top chef of this fine dining place is Chef VidyadharaShetty. He is the former president of Hyatt Regency Grand Cayman and the current head of the Cayman Culinary Society. This society incorporates classic Indian menus and cooking techniques to blend with the local cuisine. If you are adventurous, you should order a la carte but if you are not so sure about what to have; the best deal would be a three-course prix fixe menu. You should also not leave the restaurant without tasting the house made chutneys.
With so many fine restaurants, dinning in the Cayman Island has never been more fun. By the end of your visit to the island, you will have enjoyed dozens of tasty meals that you have never had before. For diversity, you should aim to visit several restaurants instead of sticking just to one.
Author Bio
Hennry Brentt is a highly experienced tour professional who has helped so many visitors finds their dream destinations and suitable accommodations. He loves to blog in his free time to share some of these experiences such as Cayman Restaurants.