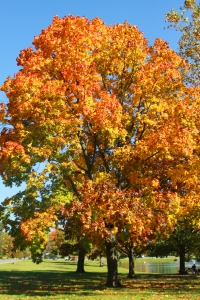 Many tourists are stunned to hear that New York State is much more than New York City. The upstate region of New York offers you a peaceful, scenic change up to the dramatic hustle and bustle of NYC. If you seek a calm, relaxed vacation experience travel through the upstate area to melt your stress and see a new part of New York.
You immediately find a different vibe and attitude among upstate residents. No longer is everybody in an impatient hurry to reach their destination. You might be confused by the absence of honking horns or sidewalk crowds. The upstate region is a beautiful, scenic spot which has been clearly unaffected by its more industrious down state neighbor.
Traveling upstate can also help you keep your waist size in check as many of the more picturesque regions offer you lakeside boardwalks or trailside paths where you can walk or jog for a scenic, calorie-burning workout. Stay healthy, keep fit and enjoy the view!
Watkins Glen
Whether you wish to visit Watkins Glen State Park or stop by the racetrack for an exciting afternoon you can head to this beautiful arena for a scenic taste of upstate New York. Watkins Glen offers endless waterfalls, wineries and a host of charming, rustic homes which bring you back to simpler times. You can take boat tours or stroll around Seneca Lake during the early evening hours for a relaxing workout to fully embrace the upstate experience.
Saratoga Springs
Book a Saratoga Springs vacation after Labor Day or before July 4 to avoid the swarms of tourist who converge on the area during the traditional summer vacation season. This beautiful area of the upstate region provides you with excellent shopping options, popular restaurants and a well-known state park. You can soak up the picturesque scenery, the beautiful mansions or simply kick back and chill out in your accommodation for some much-needed R&R.
Canandaigua
Canandaigua is a small city located in the famous Finger Lakes region of upstate New York. This town offers a lakefront boardwalk where you can grab a snack or simply laze around, taking in the stunning scenery around you. You might want to stop by Sonnenberg Gardens to wander around the stunning mansion and surrounding gardens. Considering frequenting one of the lakeside restaurants for a great meal with a terrific view.
Hudson
Hudson is known for its many antique stores and upstate, rustic charms. Walking through town introduces you to the many towering, older mansions which seem to dot the city. You can probably make Hudson a one night stop on your travel itinerary; tour a number of the mansions and stroll around town to get a feel for the area.
Kelli Cooper shares her travel insights to help you enjoy your trip through upstate New York; she recommends visiting http://www.avivadirectory.com/Regional/North-America/United-States/States/New-York/Cities-Towns/ for more information about various New York locations.
Photo Credit