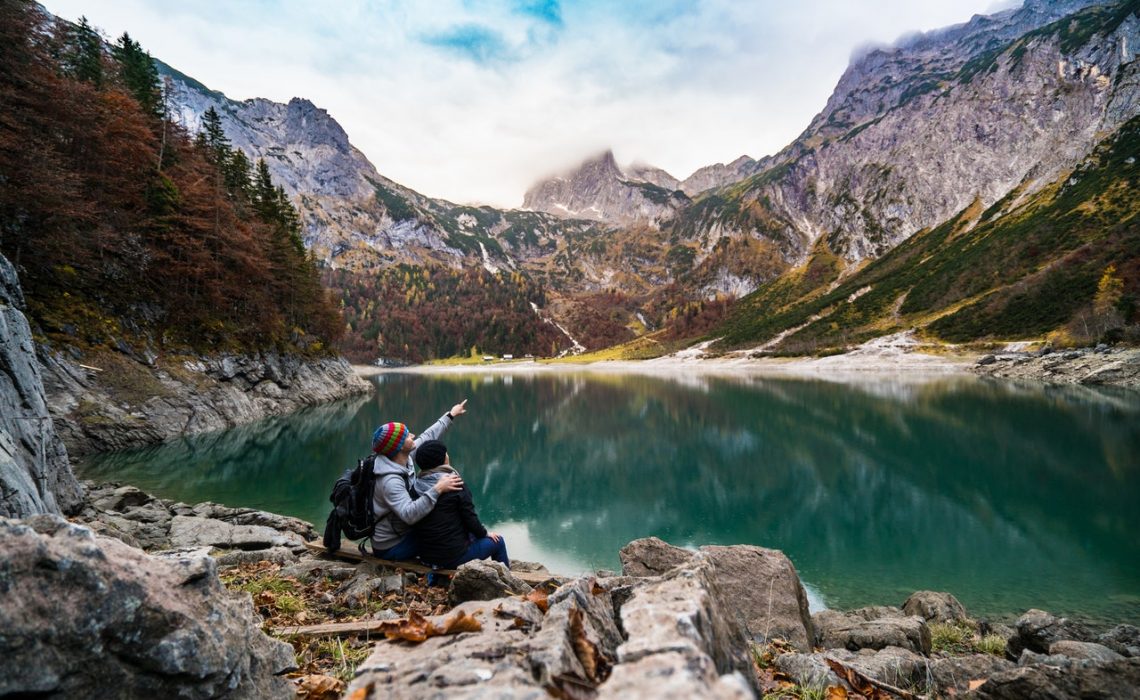 If you have already heard of the Camino de Santiago, then you know it is a series of routes used by pilgrims to get to the town of Santiago de Compostela. It is also known as the way of St. James, and it is one of the more popular walking holidays in Europe today.
Make no mistake, you don't have to be religious to walk any of the Caminos. You may just be up for a physical challenge, you may want to get away from the world for a bit, or you might simply be looking for a different kind of holiday. If you are up for a new experience this year, and if you feel the Camino might be just what you are looking for, no need to keep convincing you. If, however, you are still on the fence, here is why the Camino might just be right for you.
You love nature
There are many walkers who go on the Camino simply to enjoy nature. And there is plenty of it you can enjoy. There are many different routes to choose from, and depending if you prefer a more rugged terrain, if you would rather walk through woodlands, or if you want to take in the sea as you walk, you will be able to find a route that is just right for you. With routes from a hundred to a thousand kilometers long, you can find a section or road that is just perfect for you. One of the most popular Camino routes is the Camino Frances, and you might want to look into its different stages, as it has the best infrastructure and can offer a great experience.
You are looking for adventure
The sheer experience of the Camino can be reason alone to take it on. You will not stay in one place too long, you will get the chance to meet new people every day, people from all walks of life and with all sorts of worldviews. You will be sleeping in tents, or hotels and hostels, you will be speaking different languages, and you will simply be taking in more of the world and learning more and more about it. Isn't that a holiday you would love to take?
You want to go on a pilgrimage
Of course, you might wish to walk the Camino because you truly wish to feel closer to God, test your faith, your beliefs, and experience something holy and extraordinary. There are still many pilgrims on the road, and I mean true and honest pilgrims who are there because that is where their faith has brought them. You will be able to exchange your views with other like minded individuals, and this will help you feel stronger in your beliefs.
You are looking for a break
With technology and the fast pace of modern life dictating your days, you might simply feel the need to escape it all, and put some distance between yourself and your day to day life. The Camino can be the perfect way to do so. You will get reconnected with nature, you will move and breathe, and simply put all your troubles behind. Walking is the most natural movement we humans engage in, so this will help you gain a new perspective on your life back home.
You are looking for a way to get fit
Speaking of natural movement, you will be in a great shape once you come home from your Camino. You can lose some weight in the process, or simply shake off the sedentary lifestyle you are now leading. When at home, it can often be difficult to get up and move, but on the Camino, there are no excuses, you simply have to get from one point to the next, and the scenery and the company will help you do it.
You are looking to find yourself
The abovementioned fast pace of life and the chains technology is imposing on us can make it difficult to know who we are as individuals. Taking some time off from all that, and going on a walking holiday alone can help you better understand yourself. You will have no one else to talk to from home, you will have to rely on your own powers of communication and will have plenty of time to enjoy your own thoughts. This can help you make a big decision, or overcome a hurdle you may be facing at home. There is nothing like walking and thinking to help you restore some peace of mind.