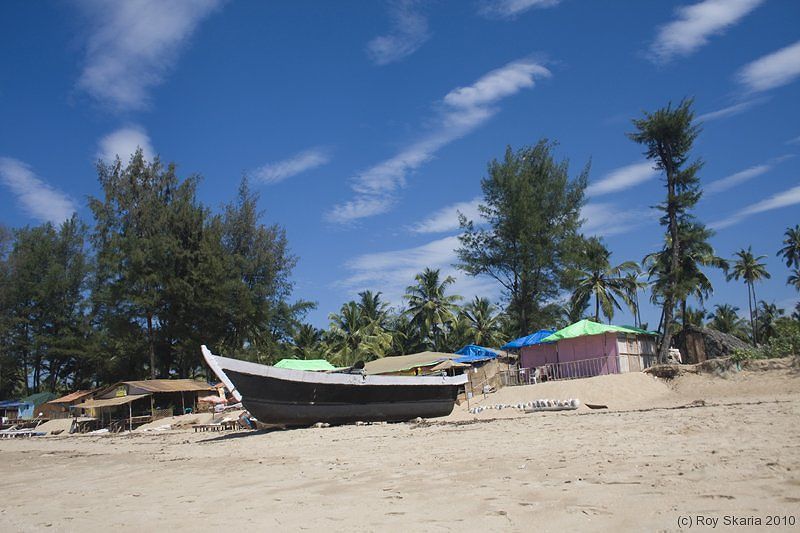 Goa is a prominent tourist destination and needs no introduction. However, to many Goa is all about beaches and allures related to beaches. But the truth is Goa is much more than just beaches. This vacation head to inner parts of Goa and discover the state more.
From shimmering waters to white sands, impressive modern structures to dazzling cuisine, Goa remains one of India's most cherished destinations amongst the holiday goers. Embracing India's western coastline, Goa, once a Portuguese settlement for more than 500 years, has a rich and various history, offering the tourists an opportunity to encounter a one of a kind culmination of Indian and Portuguese cultures, which is more like a mixture of two worlds. In spite of the fact that the impact of colonial era rule is very prominent, the East-meets-West mix of refined flavors, astounding landscape, and broad assortment of social and religious convictions complement one another easily and interestingly, to such an extent that Goa now draws in more than 2 million holidaymakers every year!
Accessing Goa is something that is quite easy. There is a increase in the frequency of Bangalore to Goa flights and flights from Delhi, Mumbai, Kolkata, etc. Besides, trains are also becoming frequent.
However, the tourists visiting Goa often find themselves questioning, "why is it so hard to think of Goa past its shorelines?" It is important to keep in mind that there is plenty to Goa than just the beaches. Think of strolling through a narrow lane in Goa with Portuguese houses surrounding you, as you walk past the locals speaking in Konkani and the old weathered churches. In most of the cases, the doors of these homes are open for anyone, and families are joyfully wishing one another with cakes and hugs. The old world appeal of Goa is not lost, not yet. It lives-on in the inner regions far from the tourists packed shorelines. The yells of tipsy men looking at ladies and boundless vacant beer bottles tossed around, if you have seen the majority of this, and need to find and relish something new in Goa, it is advisable to find the Old Goa, where you can discover Goa past shorelines, liquor and parties.
Divar Island is a must-visit place while you are in Goa. It is a little exotic island amidst River Mandovi, and an imperative image of Catholicism. In fact, the name of the island means small. Also, before it became a chief centre of  Catholicism, it was a prominent Hindu pilgrimage. It houses three key holy places from Portuguese period, the most critical of which is the Divar Church. Additionally, note that, before Panaji was chosen as the capital of Portuguese reign in India, Divar was the original capital. So, it is only obvious that the place is full of different references from the bygone era.
It is of common knowledge today that a visit to Goa is simply incomplete without visiting Old Goa. The spot is loaded with remnants and monuments. When you stroll around a little in old Goa, you simply cannot stop yourself from getting addicted to its homes, particularly the ones from Portuguese time. These houses have the most lovely hues and surfaces, and are exceptionally welcoming as photography subjects. The most ideal approach to investigate these historic pearls is by walking. Although, you might have to walk a lot, but it is simply worth.
There is hardly anytime in a year when Goa is not busy with tourists. However, tourists count increases starting from post monsoon season. In case you live in Chandigarh, you can easily do Chandigarh to Goa flights booking. There are direct flights between the two with flight fare starting from about Rs 11,316.