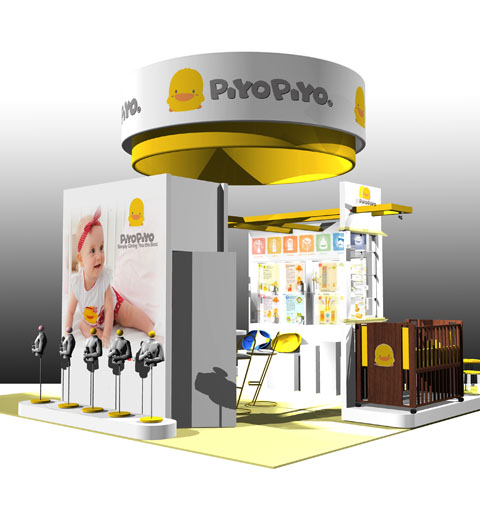 Exhibiting at a trade show is an excellent way to increase the visibility of your brand. Regardless of the industry you're engaged in, trade shows can prove to be very useful when it comes to promoting your brand in the market. It can make your business look more credible. Here are some of the key reasons why your business should exhibit at a trade show-
Branding
A trade show provides a great opportunity to a business to strengthen its brand. Right from start-ups to established companies, trade shows provide an ideal platform to every company to develop its brand and make it known to the customers.
More Customers
A trade show provides highly-targeted business leads. Most people who attend trade shows are genuinely interested in the products and services offered by the companies. For a business, it's an excellent opportunity to attain genuine customers.
Learn More About the Industry
A trade show makes it possible for a business to gain an understanding of the latest industry trends. With so many similar businesses around, a company can gain useful insights into the industry.
While most businesses understand the role and importance of trade shows, not all of them are able to take full advantage of them. The quality of display graphics is one of the key factors that determine the success of a business in a trade show. An attractive and visually-appealing graphic will make a huge difference and attract more customers to the stall.
When it comes to designing trade graphics, there are several factors that have to be taken into consideration. These include-
Colors
The colors can make your business stand out. They can grab the attention of the people and make your graphic look attractive. However, it is important to determine what type of image a business wants to present to the customer before choosing the colors.
Text
Using attractive fonts will go a long way when it comes to capturing the attention of the customers. However, it must be ensured that the text is easily readable.
Images
Choosing attractive and colorful images is one of the most important factors that will make your trade show graphic visually more pleasing. It has to be ensured that the images are not boring and are able to capture the attention of the customers.
There are many sign and banner design companies in Florida that can design attractive trade show graphics. Regardless of the type or size of your business, you can easily avail the design services offered by these companies. Keeping in mind the specific needs and requirements of a business, a reliable sign design company can provide attractive trade show graphics that can help a business stand out.