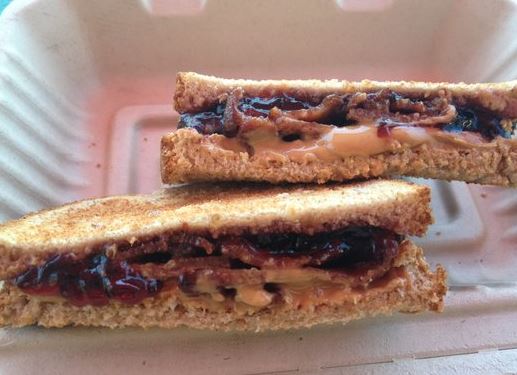 For years the peanut butter and jelly sandwich has relied on the standard formula of white bread, peanut butter and jelly. It worked well as a comfort food for all ages and the only disputes regarding the sandwich seemed to be whether to cut it across or diagonally. Times change and change often brings innovation. Society's interest in food itself has grown and the old-fashioned PB&J has been updated with creative additions.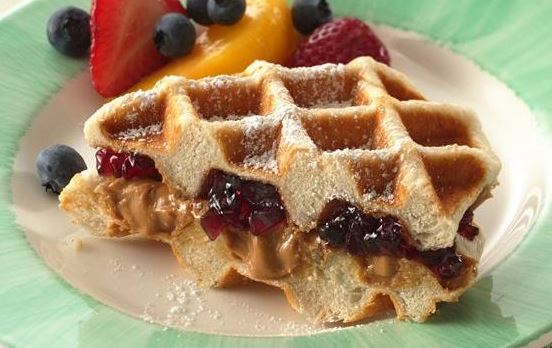 PB&J Waffle Sandwich
Not just for lunch, PB&J can also function as a delicious quick breakfast. Simply toast two frozen waffles then spread PB&J between. The warmed waffles will soften the PB&J, resulting in gooey goodness. A great way to start the day!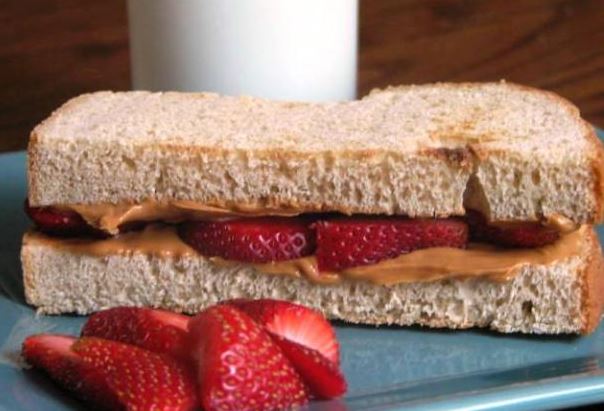 Fruity PB&J
Jelly and jam are certainly fruit-flavored, some even contain actual fruit or fruit juice. To take a PB&J into the next realm, forget the jelly and try real fruit. Berries, bananas and apples work well and do not contain artificial colors, preservatives and sometimes shocking levels of sugar. This is a more health conscious PB&J.
PB&J Sushi
Entertaining? PB&J sushi is an incredibly cost effective appetizer. Spread PB&J on bread, cut into strips and roll up until it resembles those fancy pieces of sushi. If regular PB&J is not upscale enough for the party crowd, add some pizazz with a variety of different nut butters and jams (cashew butter and apricot jam for example, yum). Add life to the party by serving with chopsticks.
Grilled PB&J
The fact is that any piece of bread coated in butter and then fried is fantastic. A PB&J is only enhanced with a crisp buttery outer texture and the PB&J within is warm velvety deliciousness. Experiment with a variety of breads from Klosterman Baking Company – white, wheat, rye, sourdough and even french toast are perfectly acceptable options.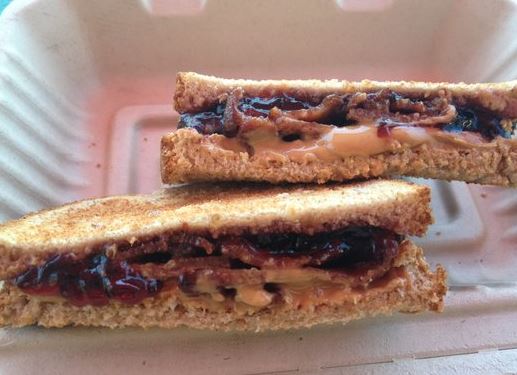 Just Add Bacon
Everything is better with bacon, right? Bacon adds both a crispy texture and a savory flavor. It's also versatile as one can use real bacon, turkey bacon (a lower fat option) and even bacon bits stirred into the peanut butter. To jazz up any PB&J, just add bacon.
Better Banana Bread
Banana bread by itself is a comfort food. A PB&J sandwich made with banana bread is sheer comfort food indulgence. The best of two worlds collide to achieve an elevated level of flavor. Ideal as a snack or even dessert. If making for children, one will be known as the best parent/grandparent/sibling/nanny forever after.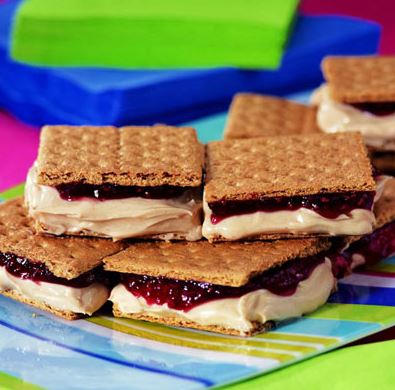 PB&J Ice Cream Sandwich
The usual ice cream sandwich purchased in stores is chocolate and vanilla. To go a step further, sandwich vanilla ice cream between graham crackers or cookies spread with PB&J. Though perfect for summer days, it is acceptable to eat this decadent treat throughout the year.
The standard PB&J sandwich worked well for decades and was popular due to its simplicity, taste and comfort. It continues to be relevant today and is unlikely to disappear from personal menus in the future. Long after food trends come and go, the PB&J sandwich will remain, inspiring others to create and comfort.