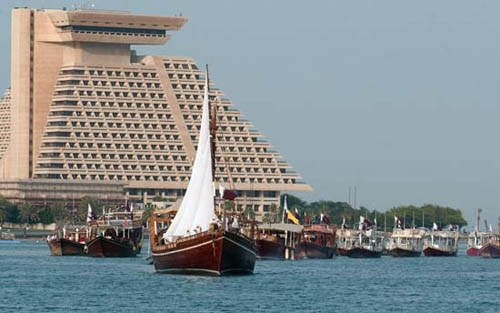 Rise in Kolkata's Real Estate Profit Graph:
Real estate market in Kolkata has undergone a vast change in the recent years. The market has received phenomenal success with increasing rate of investment. This has contributed to the growth in India's economy and is still pulling renowned investors. It is estimated that the profit graph is only going to escalate further.
Indian market has, as a whole, improved over the years with the Indians being capable of spending more to avail high-end residential properties. Among the metropolitans, Kolkata has witnessed a stable market condition in the last few years. While the real estate markets in Mumbai, Chennai, Bangalore and Delhi have gone through much fluctuation, the City of Joy became the target place for several construction projects by big names in the industry. It can be thus said that the profit graph of the city is now soaring high.
What has Led to This?
A lot of software companies and other IT outsourcing service providers have played a key role in driving the real estate demand in the city. Along with this, the retail industry has fuelled the real estate demand and is itself supposed to grow even more. Middle class group has got improved and the desire for middle class people for a comfortable lifestyle has also been the reason for this growth. A lot of multiplexes, shopping malls and public buildings are being built. As real estate provides higher ROI at a low maintenance, a lot of well known firms are looking forward to involvement with this market.
What should be Taken into Consideration?
Prior to making investment decisions, check the location to make sure it is convenient for you. If you are planning to buy for selling the property later, it is important to look for the location along with connectivity and infrastructure. For a plan to reside, other amenities must be checked like proximity to medical stores, markets and availability of other basic requirements.
About the upcoming Projects:
Kolkata is now a golden land for the construction businesses. As of now, there are a lot of upcoming projects in Kolkata, especially in areas like Rajarhat (near DPS Megacity), Rajarhat main road (211 bus route), N.S.C. Bose Road, Chingrihata, Canal South Road, etc.
The Amenities Provided by these Residential Projects:
Each residential complex consists of health club, swimming pool, library, gymnasium, room for playing indoor games, A.C. community hall, room for meditation and yoga landscaped areas such as parks, gardens, etc.
There are further comfort provided top the residents with an intercom network, a lobby, parking area for visitors, water filtration plant, Cable TV with broadband points, elevators, rainwater harvesting system, 24 hours water and electricity supply and more.
What can be Concluded
It is without doubt that 2015 will see much expansion in the transport and infrastructure facilities. One can feel this growth by seeing the rapid change of lifestyle and more building projects in the suburban areas and outskirts of Kolkata. The city is said to undergo further transformation in the following months.