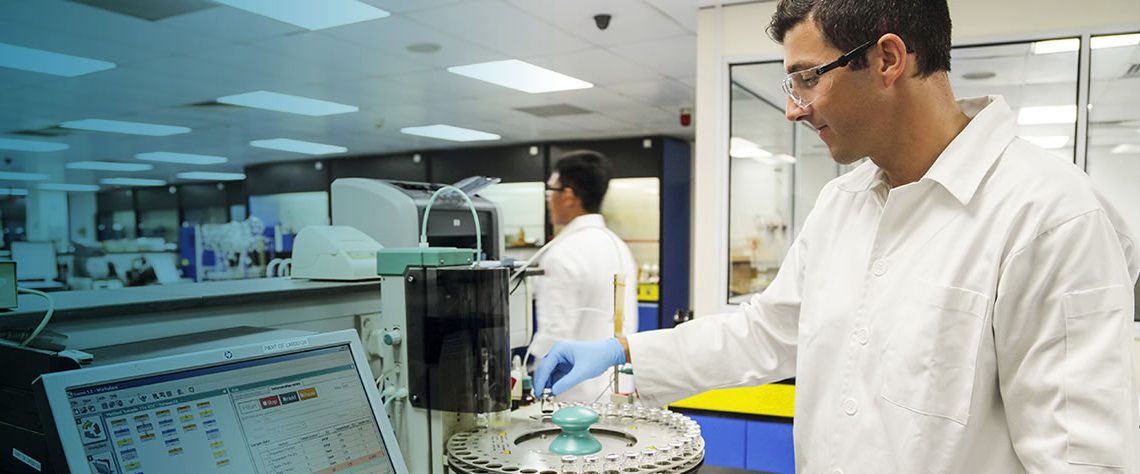 Veritas Laboratories LLC is a big name when it comes to data testing and reports. The onus of the Company is to give clients top quality solutions when it comes to the health and safety concerns of their employees. There are specific regulatory compliance and product failure issues that these Laboratories focus on.
The network of the Veritas Laboratory is completely into analytic data services. The Laboratory has expertise in routine analysis and project investigations that are customized. The network comprises of three laboratories that have the experience, capability and the infrastructure to check routine samples and address the analytical needs of the clients if complicated.
The client is the topmost priority of the Laboratory. It focuses on both new and old clients with equal gusto. The Company is committed to rendering top quality results to clients and customer support on time. It has a highly qualified and trained customer support team that is available to its clients round the clock.
The areas of expertise of Veritas Laboratories are metals, asbestos, pharmaceuticals, inorganic acids and volatile organics in the field of industrial hygiene analysis, nanotechnology, materials characterization, method development and validation, microbiology and process containment evaluations with the use of surrogates.
In addition to this Veritas Laboratories LLC also provides a number of credible online services to its clients. These online services have been outlined below-
BV Net Industries and Facilities- This is a trusted and state-of-the art online service provider that helps in automating the QHSE processes. Here, you will find everything with respect to inspection reports, engineering diagrams, schedules, corrective actions and photographs that can be accessed online from any part of the globe
Veristar-Marine- This online service provider gives general information on the diverse services and products provided by the Marine segment. Owners and managers are able to check their detailed information on ships, expiry dates on their certificates and information that is updated within hours after every survey has been done.
Bivac Online– This is a special government and international trade service. It is highly confidential and quick and secure. The service is of immense benefits to importers who are willing to launch their pre-ship inspections. They also with the aid of this software are able to check their pre-inspection ship files and orders.
One Source- With this system, critical decision making becomes very simple. Day to day management is also conducted in a prudent manner. This is a cloud based platform and integrates a lot of data. It provides a unified view of the quality management chain of activities globally. You are able to get a single and unified view of all the activities online.
Thus, from the above, it is evident that Veritas Laboratories gives you much more than just analytical data collection. It is one of the most highly sought after laboratories in the south of Nevada and the USA. It covers a wide range of industries and caters to the individual needs of its clients in a devoted manner.