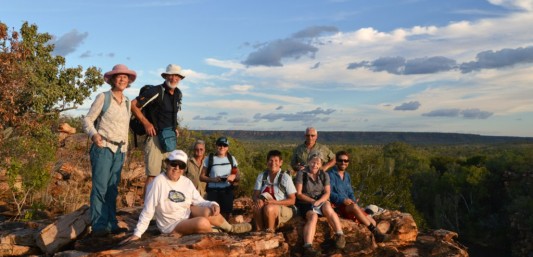 Planning a getaway and looking for something challenging and inspirational? You will find discovery and friendship along every beautiful mile you traverse with Kimberley Tours. Step away from the ordinary vacation and see the world around you in a whole new way.
Immerse Yourself In Nature And New Friends
Imagine yourself walking along a guided path, at your own comfortable pace, engaging in lively conversation. Take in the many breathtaking views. Spotting signs of life bustling all around you will create the perfect opportunity to get out the camera and snap a few amazing photographs. You discover the couple walking with you share many of the same interests as you and you find yourself developing a friendship along the way. In the evening, sitting around an inviting campfire with a glass of wine, you relive the day's adventures. Before you know it, you're retiring to your very comfortable tent and soft mattress to relax after a full day. You've discovered some of the numerous benefits of a walking vacation.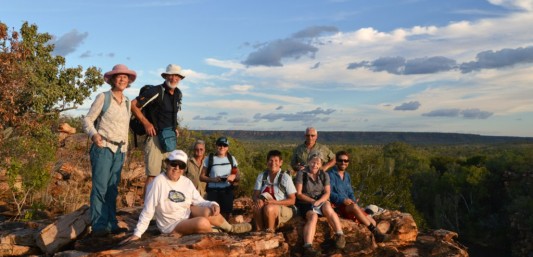 There are many perks to sharing this type of journey with experienced trail walkers and with a group. You will have the opportunity of enjoying the environment in a safe, group experience. This brings a sense of comfort to many people. For the novice walker, having guidance and assistance can be very helpful when traversing a new area or learning about the goings on of camping life. Relax knowing your competent guides have plenty of first aid equipment, maps and satellite phones to keep you connected and cared for if there's ever a need.
Finding out what inspires and motivates you can be found in many different destinations and vacation styles. Explore mountain vistas and stunning coastlines or even high country alpine trails. The choices are expansive and diverse. There are difference levels of walking abilities to suit every person. From easy treks to challenging climbs, there's a path for everyone.
No Need For A Working Vacation
When you come along on a guided walking excursion, you'll enjoy many added benefits. There's no need to carry a heavy, cumbersome backpack every day. You'll start out and return each day to a comfortable accommodation area that's ready for enjoyment. Relax and enjoy your environment and social mingling while a delicious meal is prepared for you. When the day has ended, stay up and enjoy interesting and diverse chat and get to know your fellow travellers or retire early after a long day of exploring. It's your vacation to enjoy as you wish.
Start out your walking day with only the water you need, perhaps a packed lunch and your camera. Your guides do the rest! Take advantage of several stops for rest, snacking, enjoying the view or taking those many photos you want to share with friends and family back home. With many varieties of locations and countless opportunities to experience nature at its finest, you will want to come back again and take on the next walking adventure on your list.