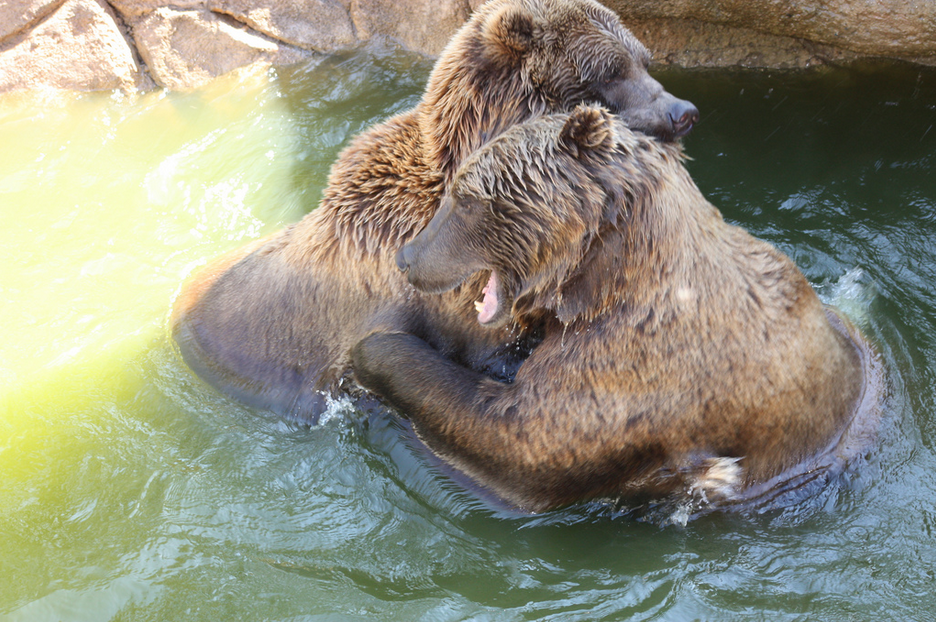 Western charmer Oklahoma City has a lot to offer in the way of unique museums, gorgeous gardens, chic shops and eclectic restaurants. Spend a day in the exquisitely restored Bricktown district browsing hip boutiques and high-end art galleries before sampling some fine fare at one of the myriad restaurants lining the picturesque canal. From the Southwest's oldest zoo to eye-popping displays of modern art, this former frontier outpost offers a lively mix of down-home Western charm and big city style. Following are just a few of the reasons newly revitalized Oklahoma City makes for a super getaway.
Oklahoma City Zoo
One of the country's top zoos, Oklahoma City's astonishing collection of some 1500 animals includes over 50 endangered species. From an exciting, interactive Children's Zoo to the orangutans, chimps and gorillas of the Great EscApe exhibit, the zoo is one of the city's hottest attractions. Perennial favorites like lions, elephants and tigers are housed in natural-style habitats including Cat Forest and Lion Overlook, while native animals roam Oklahoma Trails. You can find locally-owned hotels in OKC with a jacuzzi in the room that provide a free shuttle to the zoo and other popular attractions. Downtown Oklahoma City hotels can be a wonderful hub from which to explore the city.
National Cowboy & Western Heritage Museum
This beloved Oklahoma City attraction celebrates the many facets of the Wild West and the lives of the cowboys. Amazing historic artifacts include one of the nation's premier collections of Western Art, while the Western Performers Gallery pays homage to entertainers like John Wayne and Gary Cooper who helped immortalize the myths and history of the Old West. Wander a recreated cattle town complete with saddle maker and saloon or experience the interactive rodeo arena with bull riding and calf roping displays.
Oklahoma City Museum of Art
A brilliant, joyful celebration of all kinds of art, this amazing museum is home to one of the world's largest collections of brilliantly-hued blown glass masterpieces by Dale Chihuly. Galleries brim with an eclectic collection of artworks including modern sculpture, Latin American paintings and 19th century European art. Take in an independent, foreign or classic film, or linger a while on Thursday evenings to savor a cocktail in the outdoor rooftop lounge.
Myriad Botanical Gardens
Offering lush spaces cradled by the chic historic and business districts, Myriad Botanical Gardens is one of the city's oldest attractions. A stunning 224-foot-long glass conservatory called Crystal Bridge spans the central lake, offering seven stories of exotic plants and palm trees set among cascading waterfalls and towering cliffs. Set the kids free in the interactive playground, make a splash in the thunderstorm fountain or just relax and enjoy live music at the band shell in this ultimate urban oasis.
With fun-filled attractions for families, couples and anyone with a taste for great art, gorgeous gardens, super shopping and sizzling nightlife, Oklahoma offers a unique and energetic urban getaway.