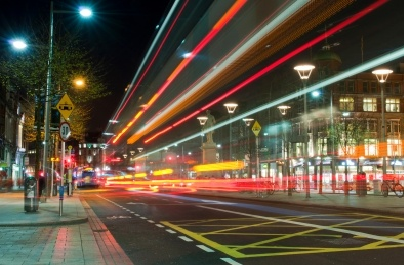 Dublin's history goes back to the very beginnings of recorded time, at least as far as the UK is concerned. Founded by the seafaring Vikings as an outpost, it quickly progressed and grew. By the time of the Norman invasion, it had become the Kingdom of Dublin. By the early 13th century, Dublin Castle was created, and served as a central focal point for the early Normans. It remains functional even today, as a museum and was used as a centre of administration well into the 20th century. But Dublin, with its mix of influences and cultures, as well as the establishment of what we would now consider a true Irish identity, is rich in culture and fascinating attractions. It's time you sampled a few.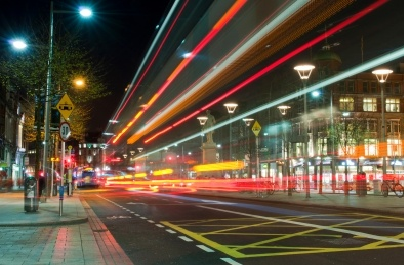 Mixing the Old with the New
While Dublin Castle is possibly the oldest surviving monument to a bygone era, Dublin also has many modern testaments to its progress and rightful place amongst some of the great cities of the 21st century. Chief among them is the Spire of Dublin, a wonder of modern technology, made mostly out of steel. During the day, it shines brightly in the sunlight. At night, almost as if by magic, it seems to disappear into the night sky. While in the neighbourhood, you might be enticed to visit Trinity College, where there are a wide collection of books. One in particular, the Book of Kells, is an ancient illustrated manuscript going back over 1,200 years. It eloquently illustrates the craft of the monks that produced it. They often set in solitary cells for hours at a time, painstakingly reproducing books that had survived the collapse of the Roman Empire. It is largely thanks to their efforts that many pieces of Western culture survived.
A Love Affair with the Green Spaces
Dublin is rightfully proud of its lush landscape. As a result, the city fathers have often dedicated large areas to public parks, in an effort to give its residents and visitors access to as much green space as possible. It is therefore perhaps no surprise that Dublin has more green space per resident than any other capital city in Europe, with almost 97% of its residents living within 300 meters of a public park. There are many famous parks spread out across the city; worth noting are Herbert Park, St. Stephens Green and Phoenix Park. The latter is not far from the city centre and is actually surrounded by over 10km of walls, making its almost 2,000 acres, one of the largest walled parks in Europe. Here, you can go for a leisurely walk or even take your shoes off and feel the lush grass softly crunching beneath your feet.
You Can Even Visit a Prison
It might not sound like a major tourist attraction, but KilmainhamGaol (Gaol meaning prison in Gaelic) is certainly worth a visit. Although it was only in operation for 130 years, it was where many rebellious leaders were confined. Today, it offers one the ability to better understand some of the conditions that these prisoners endured during the 19th century rebellions. With so many things to see and do in Dublin, one of the best ways to discover the individual charms of this fascinating city is by embarking on Dublin walking tours, which give you the ability to see things at a leisurely pace, without overlooking any one detail. You will be enchanted by the experience.
Image courtesy of: freedigitalphotos.net artur84